Discussion Starter
·
#1
·
Hello experts;
I got a visual WF pied male cockatiel from a pet shop some 3 years back and now i have his 2nd generation. I have noticed that his offspring and grand offspring have diluted primary flight coverts and some degree of edging on the flight feather. Otherwise rest of the body plumage seems normal or a little bit diluted.
Please have a look below snaps and share your thoughts. If you have any birds showing similar traits please do share snaps and genetic background. Thanks
Grand Father:A WF pied split cinnamon
Notice the edging on the non pied flights and a general random dilution in feathers. No pearl or split pearl involved in this bird (as per results of two clutches)
Notice diluted primary flight coverts and non pied flights.
Close-up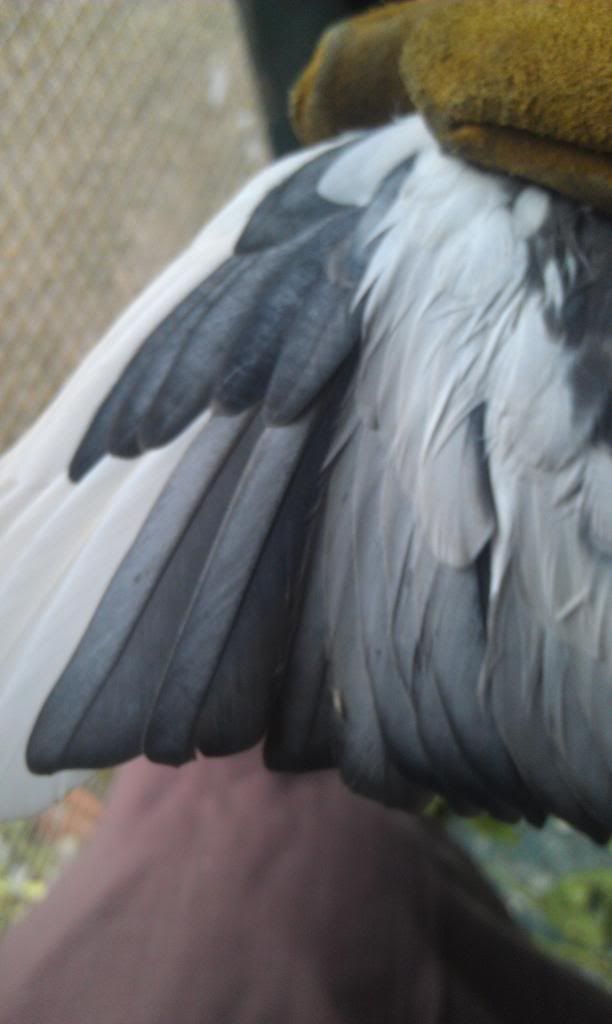 Notice the primary and secondary tail feathers are diluted
Son: A cinnamon split pied split WF split pearl
This bird is bred from of WF pied split cinnamon (grand father) x Cinnamon Pearl split Pied. Notice the general random dilution in feathers (there are some new dark cinnamon feathers appearing which are enhancing this effect) plus the cheek patch is light orange and not orange red.
Here is a snap of the flights and primary flight coverts. Notice powdery dilution in the coverts and the flights throwing hint of yellow due to dilution.
Another close-up showing dilution, here the yellow is more visible appearing from the feather shafts of flights
Notice the yellow suffusion in the tail feathers. In grand father dilution is visible but yellow was replaced with white as he is WF.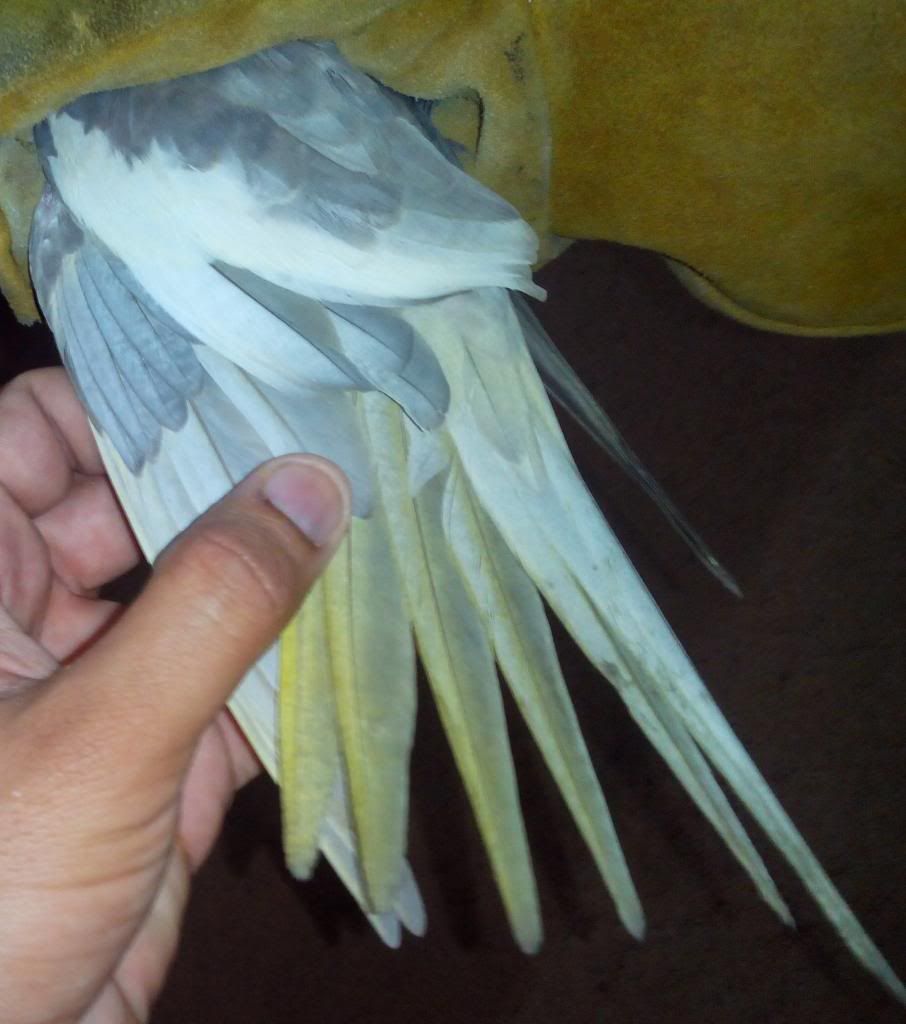 Grand Son: A normal grey split cinnamon possible split pearl possible split WF
This bird is bred from Cinnamon split pied split pearl split WF (Son) x Normal grey hen. It is around 5 months old so it hasn't attained its adult plumage yet but undergoing molt at the moment.
In general the it has an even grey shade (new feathers appearing are darker grey)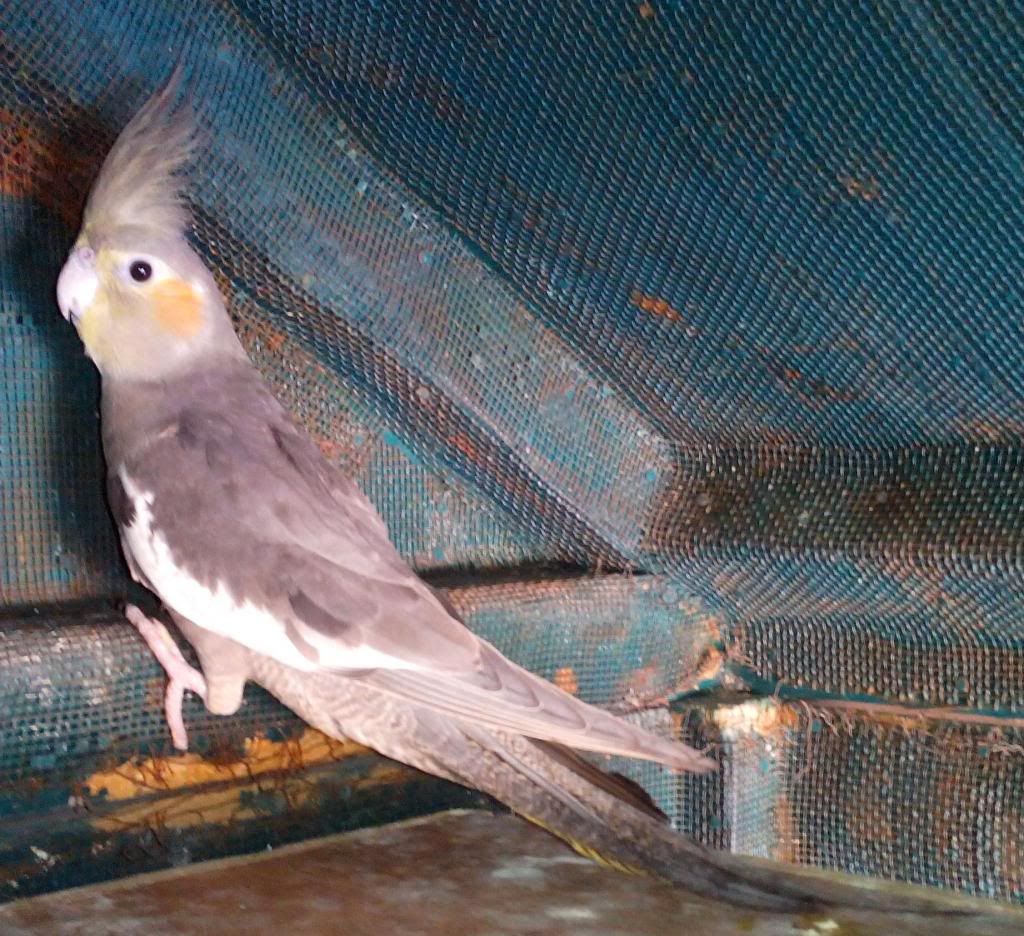 Snap of its flights and covert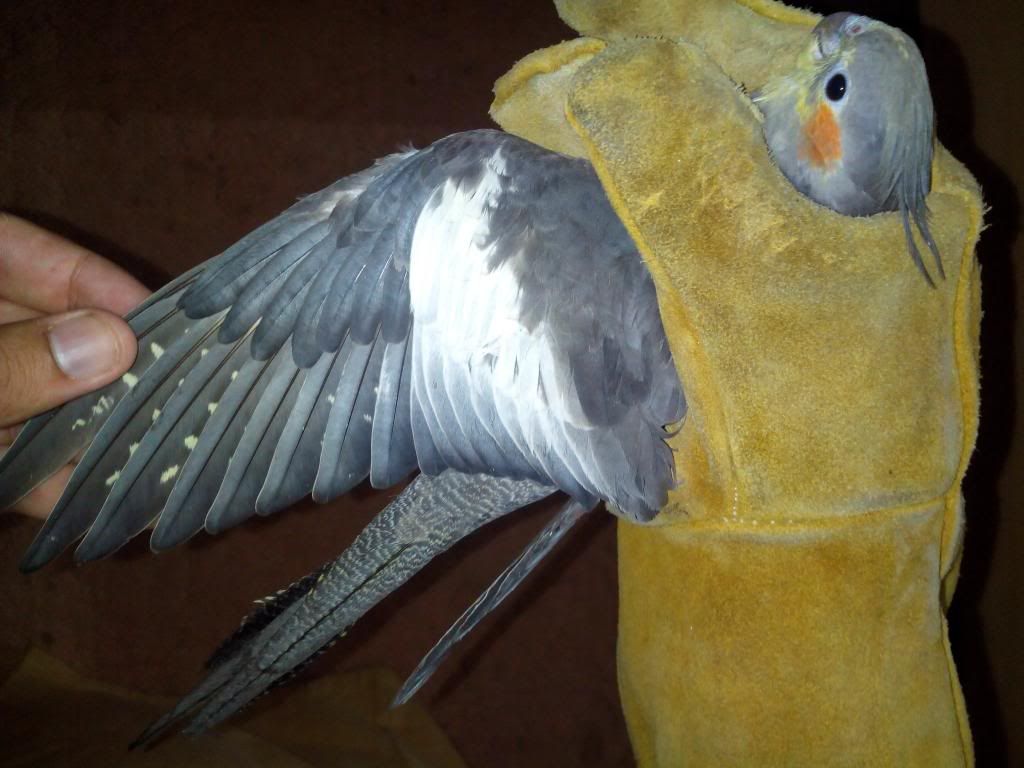 Close up
Although a confirmed male as it is cooing all the time , being split cinnamon it should reflect plum pupil when flashed but it didnt ?