Discussion Starter
·
#1
·
I finally have Pucca and Peaches convinced that bathing is not a bad thing.
Now I fill the bowl with some luke warm water and place it on top of their cage.
They just help themselves:
Peaches goes first
Then, it's Pucca's turn
Then, Peaches goes for one more go-around.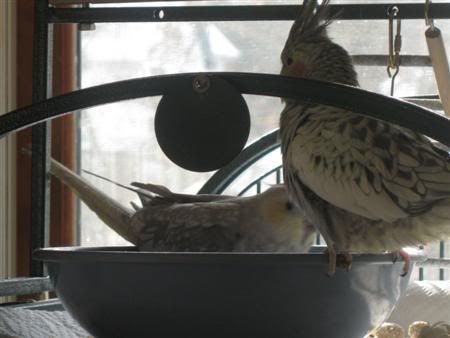 Then its time in the sun.
And they do this litlle gurgly cluck. Does this mean they are content? They do it in the shower as well.
All they need are little white robes.
Kathie