Discussion Starter
·
#1
·
So today i got the tiels the powder coated cage i've been wanting almost since i got their old cage a year ago.
I'm so much happier with this new one! Even my brother commented how much better it was put together and designed. It's a much, much sturdier cage even though it's essentially the same type.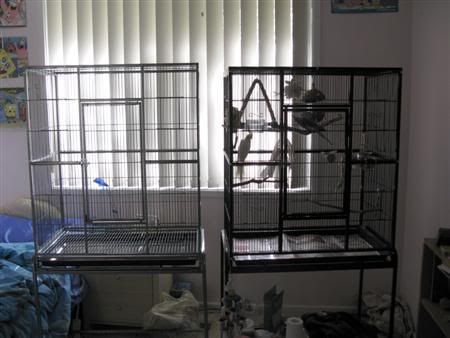 This is what i'm most happy about, the bars on the new one are welded to the frame: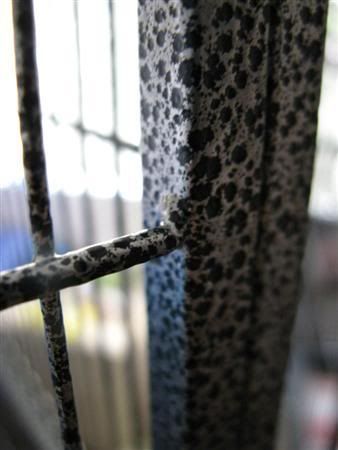 On my old cage there were panels of bars and the panels were welded on it a few spots leaving the frame under the panels almost un-painted and ready to rust!
So that's my opinion of the new cage, yep, i LOVE it! I'm so happy to finally get a cage with no problems!
Now onto the tiels opinion...
Hmmm....did i order the cage with a coat of tiel repellent?
The girls got over it pretty fast, once they saw their toys and perches in there they didn't care that it looked a little different.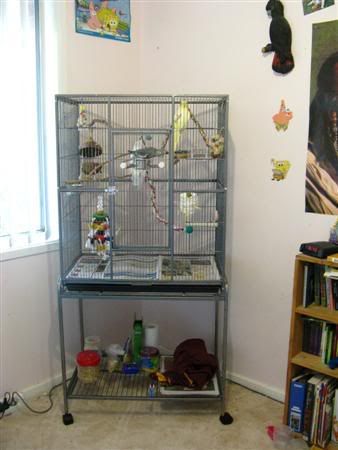 Bailee was his usual wussy self though.
I had to sit in my room with him for about 30-45 mins telling him what a big baby he was being and pointing out that the girls were perfectly fine in the new cage. Eventually i just cupped my hand over him and popped him in the cage on the perch next to Cookie and he looked stunned for a second before noticing some paper that needed chewing, lol!