Discussion Starter
·
#1
·
Poor Cookie and Bailee have been missing out on their regular photo shoots lately because they've been busy with Snickers. But i got them out for some cuddles tonight and snapped some photos of them being adorable with each other!
Oh, i'm so tough and manly! And i have the prettiest girl friend in the house!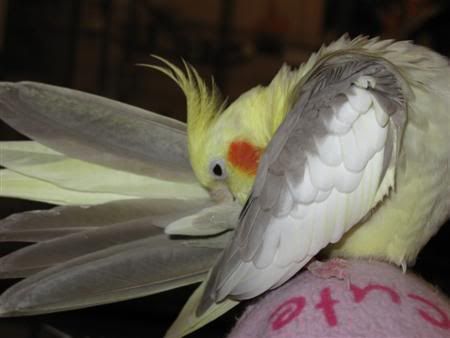 Better preen my feathers or she'll go back to those awful budgies...i don't know what she sees in them!
What's that Cookie? You want a scratch??
*sigh* Women are so demanding!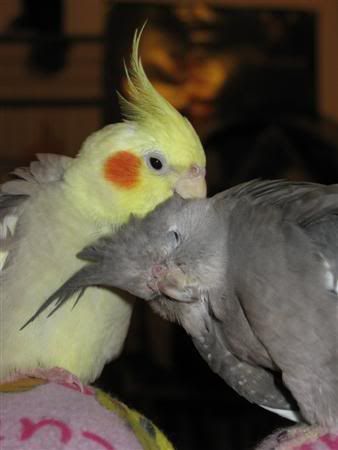 Ok Cookie, just a quick one though!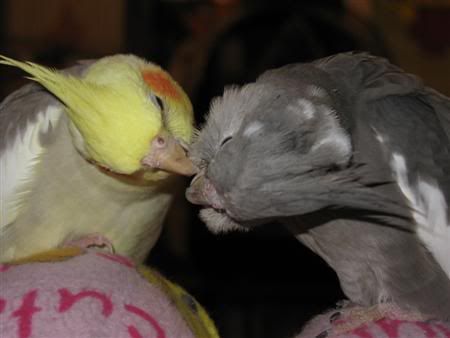 Is that good?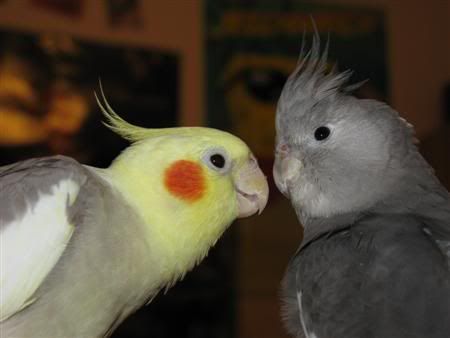 Ok, now it's my turn!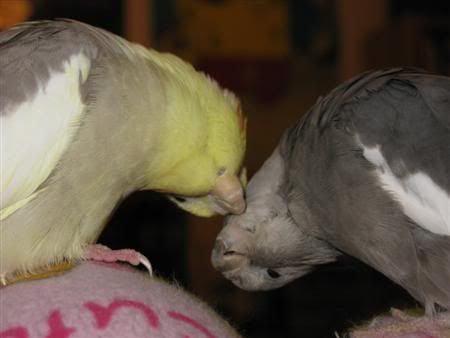 Please Cookie, i always scratch you're head!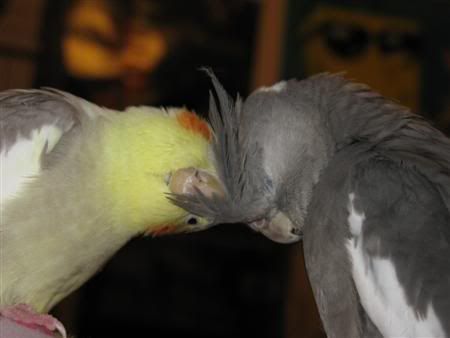 Pleeeeease!!!
Cookie!!!!!!!
Sorry Bailee, i'm too important to scratch your head!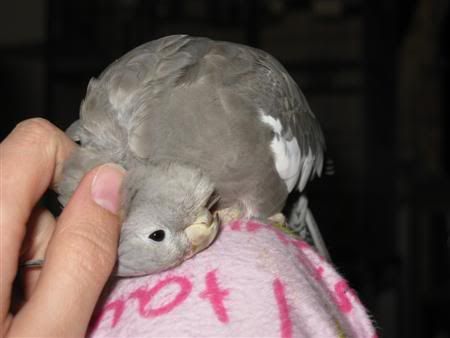 Anyway, why would i scratch your head when mum will scratch mine for me...i don't even need you!