Enjoying some watermelon. (She scared me to death when she found and ate the one black seed, but it was okay, they can have them in moderation).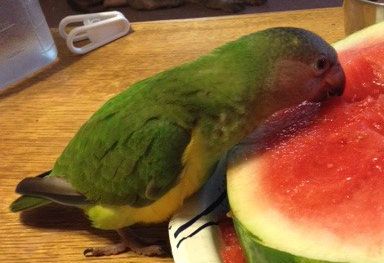 Upside down bird! For you, Meagan.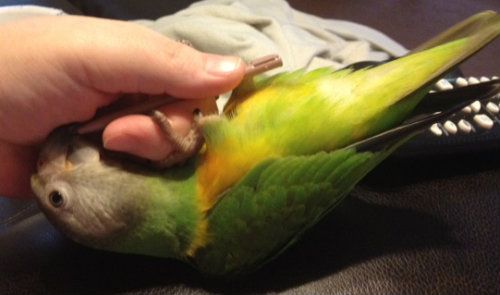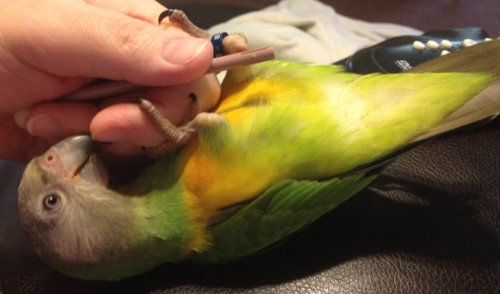 She really wanted to chew on my stylus, so while gripping my shirt she did a back bend over the couch arm to get to it. Not the most dignified pose, but cute nonetheless! Her feet are amazingly strong!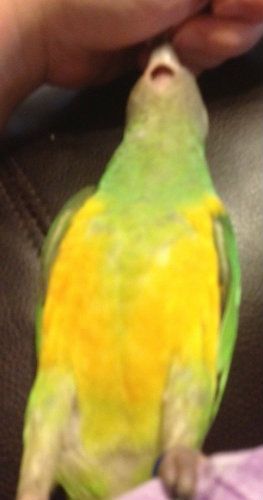 And my little ice bird. Lots of pics, but I thought each one was adorable. Her eyes are so expressive!
I'm gonna help myself to some of your ice, mom. Okay?
Bobbing for ice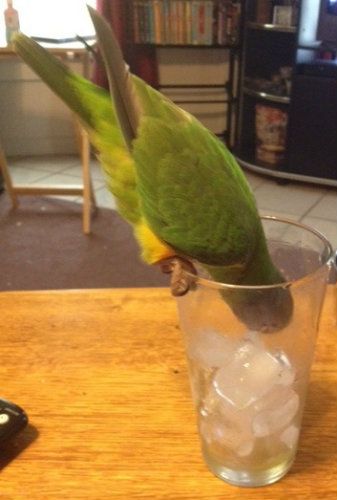 And eating the ice! I love the ones where you can see the ice piece in her beak.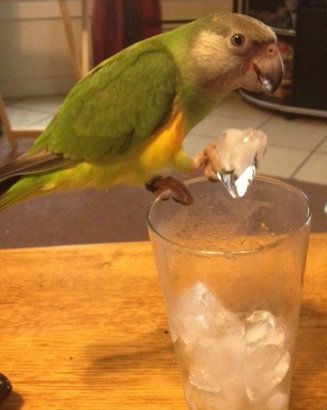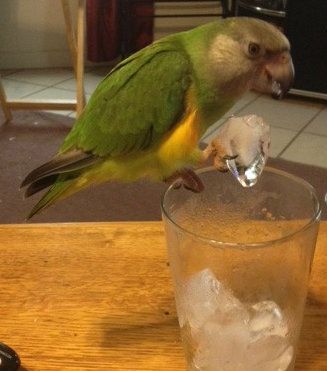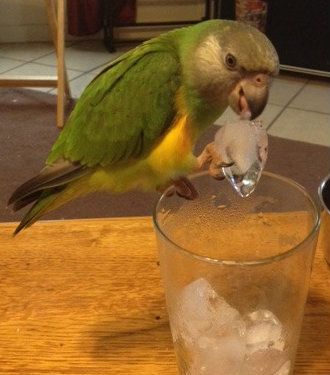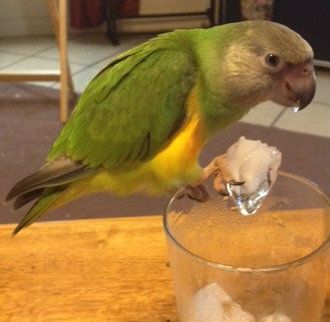 Ok, mom, I'm done. Pick me up please!
Sorry for the overload of Paris pictures, but she is just so darn cute I had to share