Our time with him was so short and he died in an unforeseen tragedy.. i wish i could've done more for him.
he had just pulled through the illness....
i had checked the room for our cats to make sure they were out. then i removed him from the cage to trim his wings to start the taming process....
i got one wing done and he squirmed out of my hand and flew... our 4 month old kitten came running out from under the couch and clawed him out of the air.... it happened so fast and i feel terrible. i didnt even see her under the couch...
he lived as the kitten just sniffed him after and walked away. she thought he was a toy and was only playing a game i never want to see again. i cant blame the cat, she was just doing what cats do. i should've been more thorough in my check..
we brought toby to the vets yesterday morning and had him checked. the claw wound pierced almost right through and there was nothing they could've done to heal it as it was too wide and too deep. we gave him one last flight with the other birds and he was happy....
we had him humanely euthanized yesterday morning.
the wound was hidden under his feathers on his flank. you can see he is slightly holding his right leg funny. thats where he was wounded.
R.I.P. Toby.
Here's the final happy moments he had before we brought him to the vets.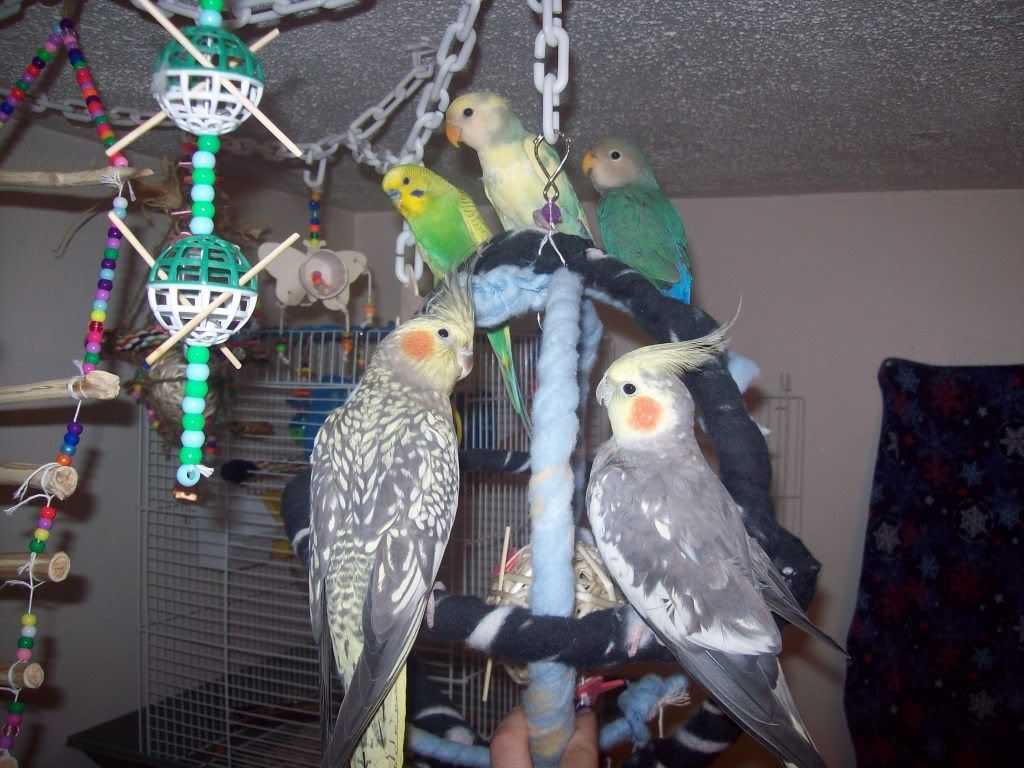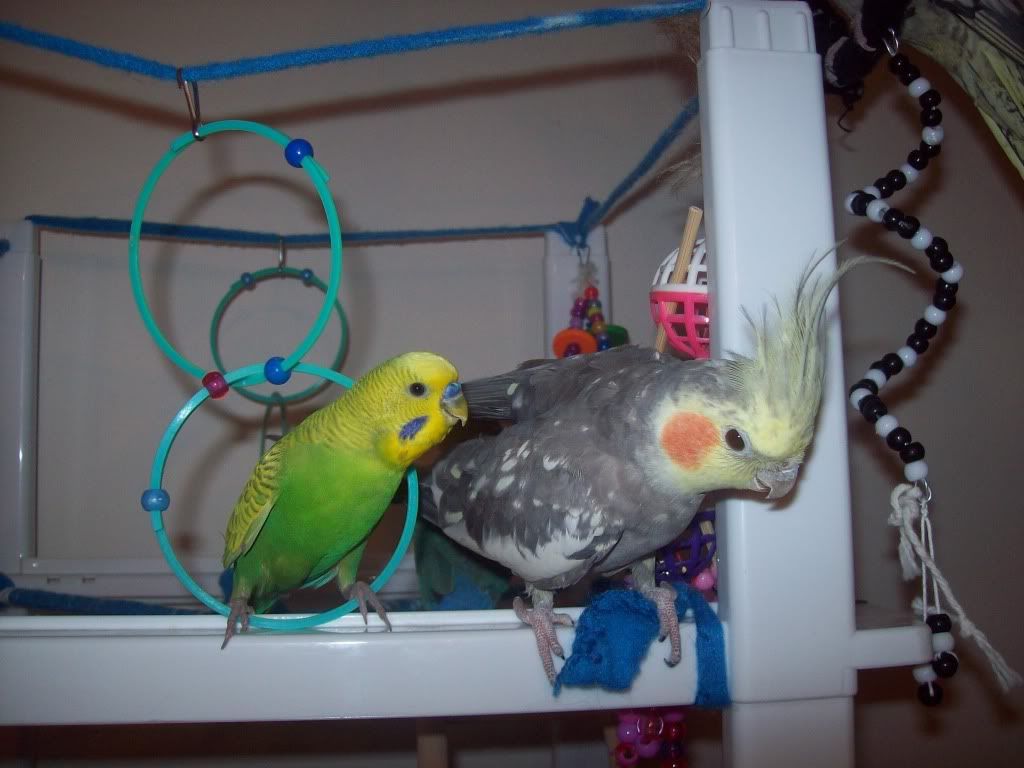 the casket we painted for him that we're going to bury him in spring...
we put a feather from each of the other birds in it as he loved them, especially dally. we put his favourite toy and mirror and a sprig of spray millet and a rose in it.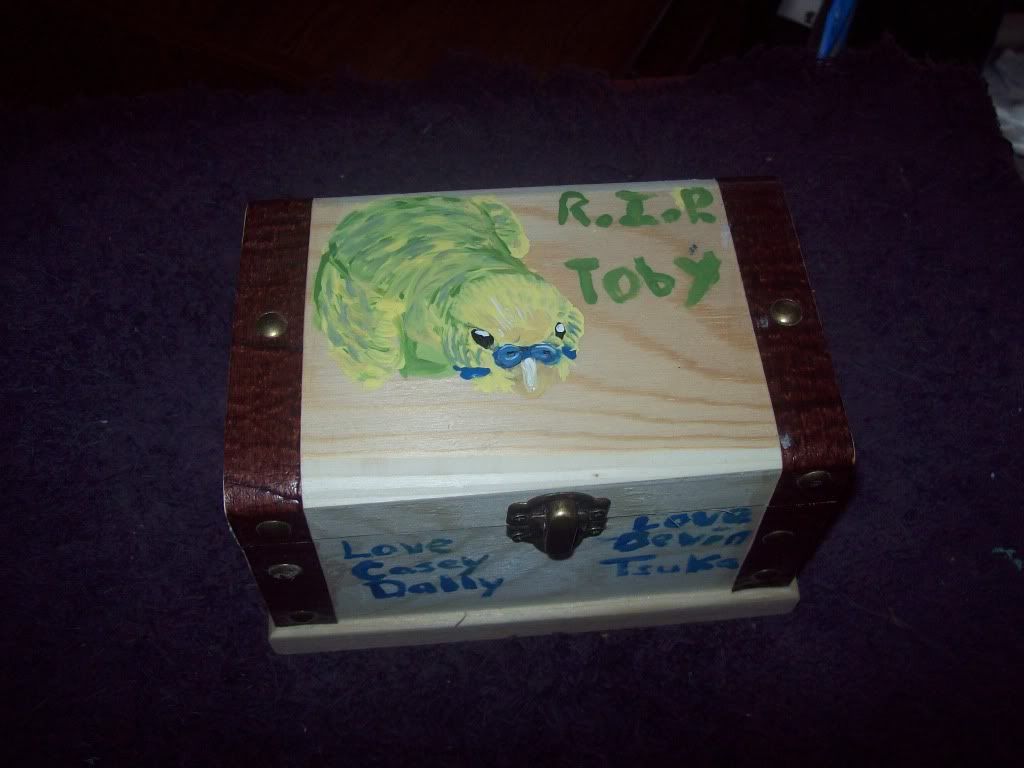 here's more photos from the day before the accident, we had him out with the tiels only.