Discussion Starter
·
#1
·
I wanted to share some 'tiel pictures. I know a few have been posted on the forum already, but I'd like to share!
First I'd like to share the cage I built. It was originally 2 ft by 2 ft by 3 ft tall. It had 2 birds in it, but then I recently adopted 2 more bird, and they came with a cage. It's similar in size, though a little bit smaller.
The new cage...
Now all 4 live in that black cage.... only because the door is better, and it's easier to clean, and my favorite part.....
The top opens!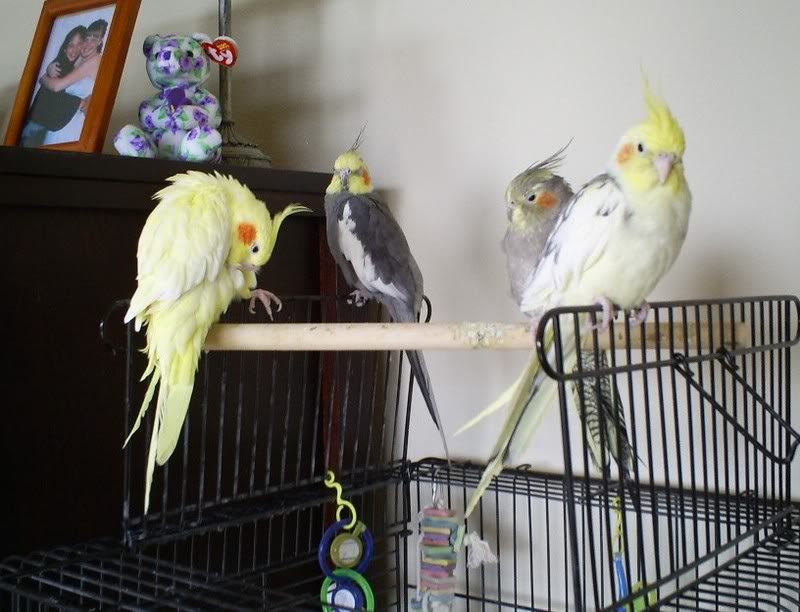 And a shot I got today of Birdie eating some broccoli!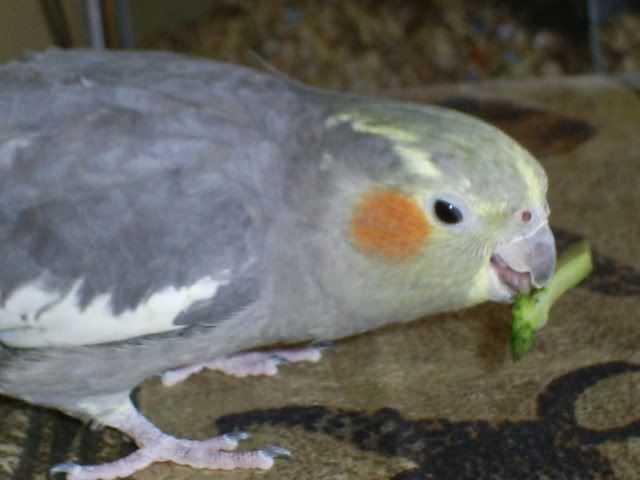 I'll be needing to get some more pictures of them... I've gotten really good at photographing gerbils, but birds are a different subject! It's not as easy as it looks!