Discussion Starter
·
#1
·
boy oh boy they better love me after this lol
i decided that they were way to cramped in their old cage (15in width, 15in depth, 20in height), they were only in it for about 4 or 5 days. But they seems to be always on top of each other no matter where they went. So i got them a new cage (32in width, 21in depth, 35in height, total height with legs 62in).
Also in my first post i was also reccomended to get some tree branch perches because it's better for them. well i got a cage i have to get new perches to right? of course!! i think i bought all the tree perches that petsmart had lol.
of course this post wouldnt be complete without pictures!
old cage: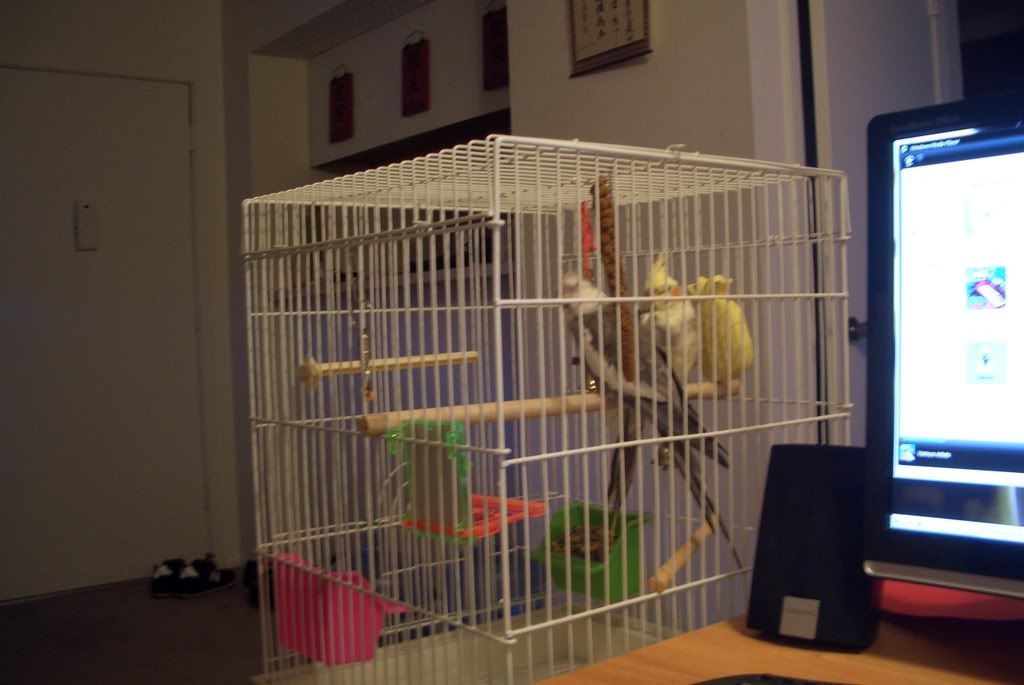 new cage with perches: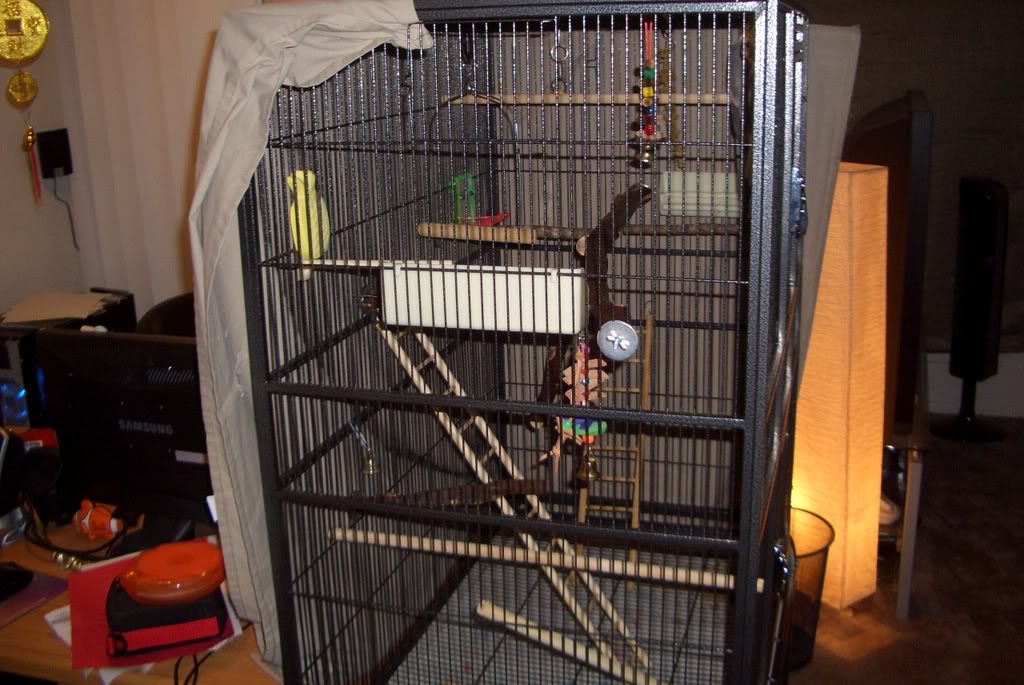 full cage: