Discussion Starter
·
#1
·
I think adding the tiels to my flock was a great impact on my overall flock. You notice to much when just sit down and watch them. Its not something you really have to think about either. The tiels have brought out a bunch of positive things for the budgies.
I've noticed that since the tiels will eat anything the budgies will dig in with them because if the tiels are eating it then it must be good. It helps improve their diet and they all have great fun at it as well
With the budgies I've found they will follow the tiels. Well besides Lilly. I was just lying in my bed because I was home, sick, and hugs comes down for some play time with me. As he was walking around down popped sonic. This is something I'm not use to and boy, did he ever look cute walking around on me. Then Peek A Boo pops down to join in the action. It was all really cute while it lasted. Hugs, bing hugs, got bored really fast and flew off to find something better to do.
Having the budgies fly over to me is something I'm not really use to. For a while I could get them to fly to me for millet and lilly has come over a few times. When I first brought the tiels home sonic would fly over to me when one of them were on me. They would share some hand feeding formula together and just hand around on me for short periods of time.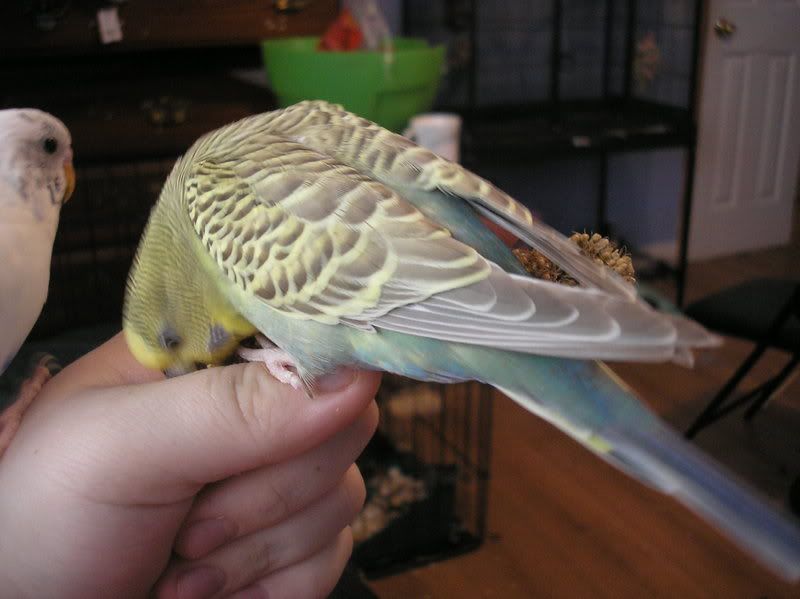 Just love these guys so much. Even if they are loud when i'm sick and trying to sleep.