Discussion Starter
·
#1
·
idk thats my favorite line from Sympathy for the Devil by The Rolling Stones. lol
Well my name is Ruben and yea I've been caring for birds for almost my entire life. Since i was a baby i've had animals around me and i just love it. I have one tiel named Spike and he's been with me for 5 years and a couple of weeks. His bday is the same as mine thats why i always remember.
I also have a love bird, parakeets, pigeons, dogs, a turtle and a chinchilla. My hands are always full because of these guys and school and of course the social life.
lol but i find ways to balance everything out.
I've been a member for only a couple of weeks and i've just been creeping around in the forum. lol I have to say that i have been to other forums but this one must be the best one that i have visited. Its very organized and well kept. Kudos to the adminstator and moderators.
Heres a pic of Spike. The pics are kinda old but nothing drastically has changed.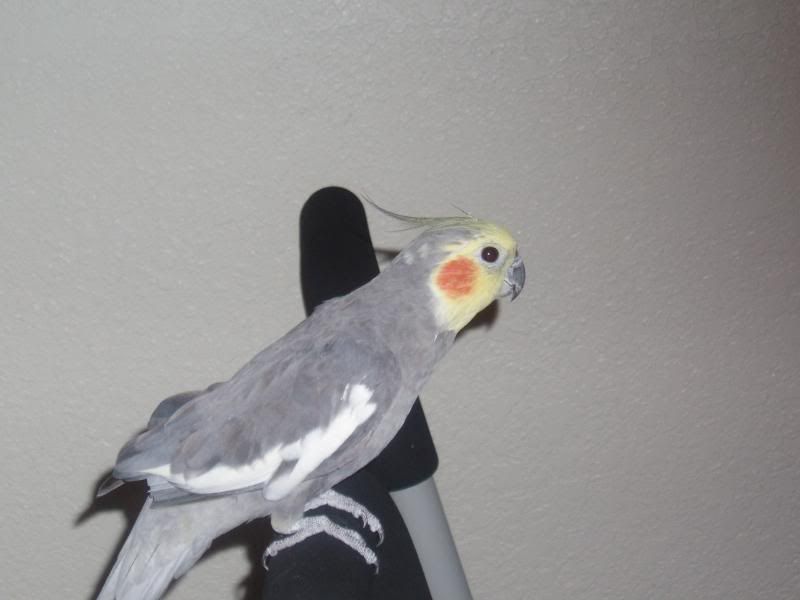 and heres one with both Spike and Rascal (Love bird).
This is one of the only pics that i have with them together because Spike is over protective and doesn't let anyone, both bird and human, get near me. He also doesn't like being "touched" by anyone but me which is a hassle sometimes and has some attitude problems with the other birds. :blink: but he's just a big ol drama king. and hopefully he'll grow out of it. lol
Well I guess I'll see you guys around the forum.
R.C