Discussion Starter
·
#1
·
Let me just say that some people really irk me. I saw an add for two tiels that a man was pretty desperate to get rid of. He wanted rid of his girlfriends birds, cage and all and I mistakenly mentioned this to my mother. She is all too eager to shove money in my pocket and tell me to go get the little darlings as long as she gets to love on them and I get to clean after them.
So my husband and I drove over to the man's home to pick up the birds. They are absolutely lovely and look in pretty good shape but there was no cuttle bone, mineral block or much of anything in the cage with them other than a couple perches, food and water. Not only that but the most gorgeous little gray bird is sitting on the cage floor on an egg that she laid last night. It would have been nice if he had told me this before hand. Regardless they will be better off here than there even though I know that he meant well. He was just uneducated and I have to keep reminding myself of that.
So here are the facts and please step in to set me in the right direction where it's needed. I did set a nest box in the original cage. Tried to keep everything as close to the way he already had things set up but I added a cuttle bone and mineral block, millet, fresh greens (they aren't touching them) and a couple of toys. I put the egg that she laid the previous night in the nest box and showed her but she has pretty well abandoned it as I feared. It's been in the nest box without her for about two hours now and she's showing no signs of wanting to go in there at all. She is about ready to lay another egg by the way she looks. The birds are NOT related. The female is 3 1/2 and the "male" is only 1 1/2 purchased from separate places in separate counties. A friend of the family is willing to come show me how to hand feed if the need arises and he has 30 years experience with pigeons. I can't bring myself to boil the eggs or anything of the like. I have researched breeding for more educational curiosity than anything else and I have the emergency brooder components already. If she does continue to lay and they do seem viable then I will go and purchase the bird formula just in case. I feel as though I am forgetting something and any help/advice is welcomed.
I am sorry if I ranted a bit.
Here are the best pics that I could get being as the poor dears were already a bit stressed and I was trying to keep my distance.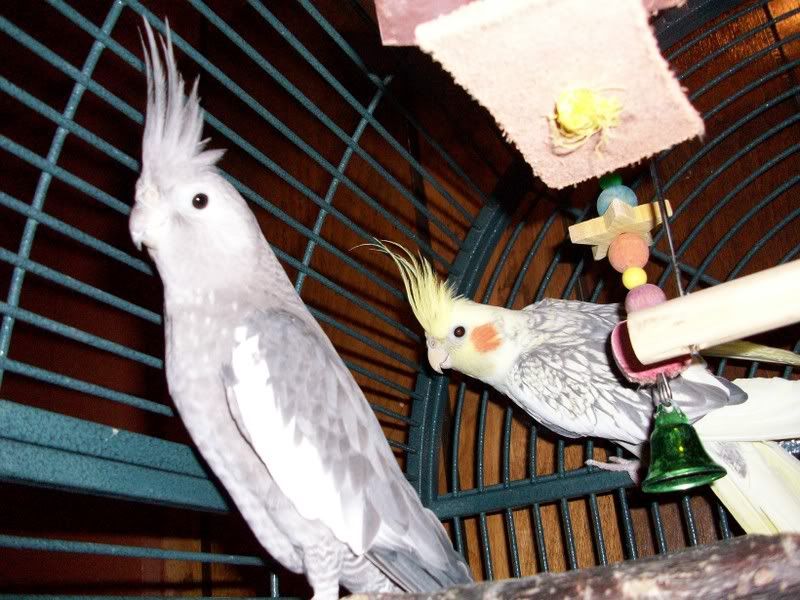 The gray is the one that is laying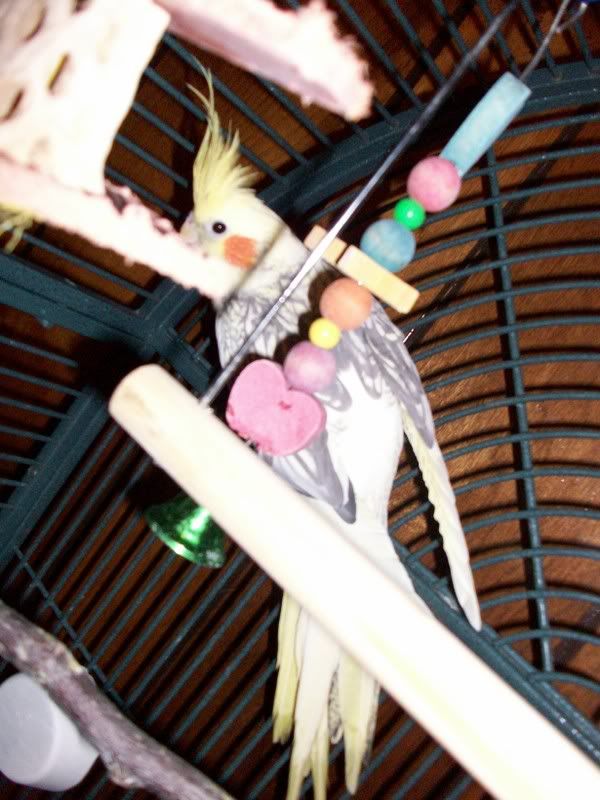 This is the very shy "boy" (?)
Thanks a million!