Discussion Starter
·
#1
·
I have to say Snickers tends to keep the camera pointed in his direction these days, he's such a little poser and he looks TOO cute in all his photos, cheeky little baby!!
I did snap some photos of the grown up tiels too!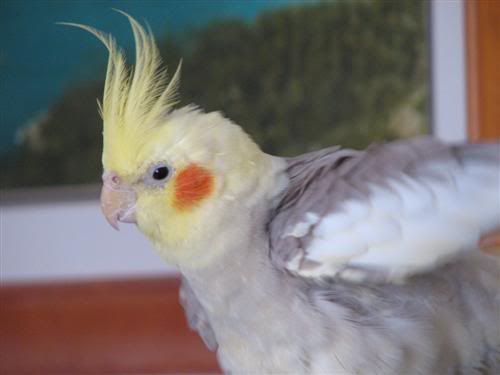 Bailee only let me get one photo of him, he was busy riding around on my shoulder helping me spot photo opportunities.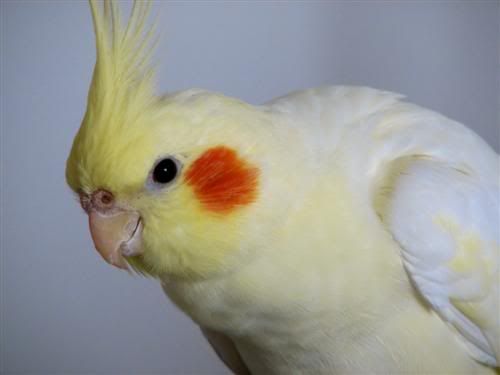 Gracie wasn't feeling especially photogenic either!
Cookie was marginally more co-operative...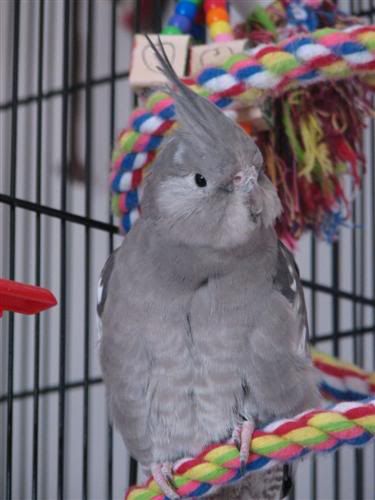 But i think she's a bit camera shy because of all her itchy pin feathers, the poor girl is growing in tons from where Bailee was plucking her.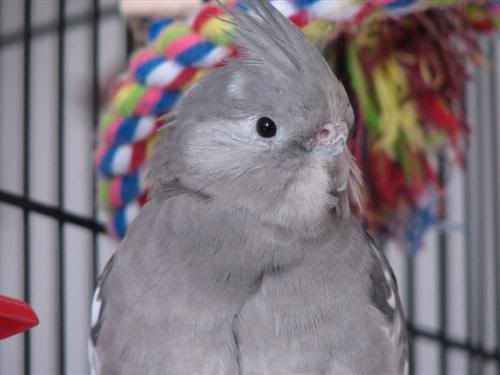 And now for His Royal Cheekiness, baby Snickers!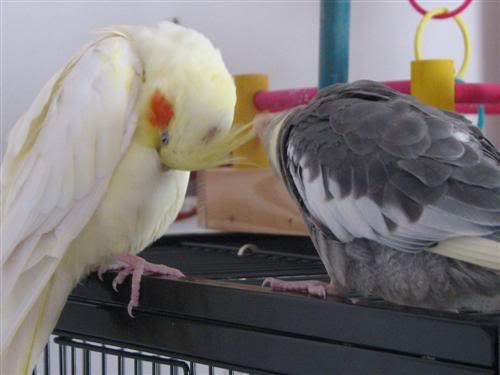 Awesome! A crest to pull!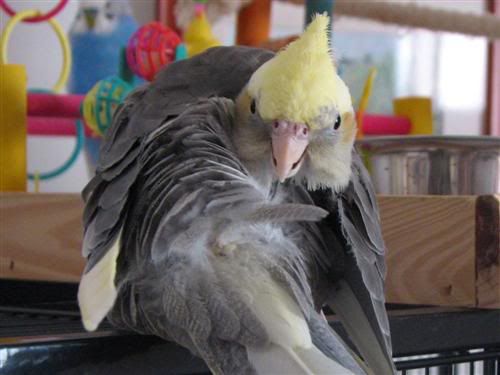 Geez, can't a man have a moment to rearrange his feathers?
Awwwww!!!
AWWWWWWW!!!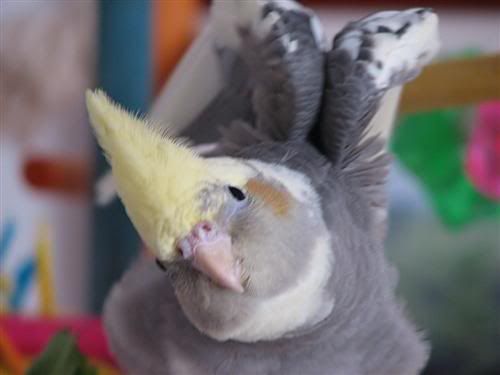 Oi! Watch who you're calling cute!!