Discussion Starter
•
#1
•
Hi folks,
One of our birds during the night injured himself. We can see blood on the lower part of his body and his head has dry blood where he was cleaning it out. What we are trying to decide is if he needs a vet visit. These birds were mistreated and don't like to be handled at all so we bought them a large cage and kept our distance until they get more accustomed to us. They love to sing and have been coming around but I'm worried about reaching in there, grabbing them and taking them to the vet unless its necessary.
I know from my wife he was shaking a lot today but was eating and moving around and he is no longer shaking.
Any advice would be greatly appreciated. We believe they are about 8 years old and we've had them for about a year and a half.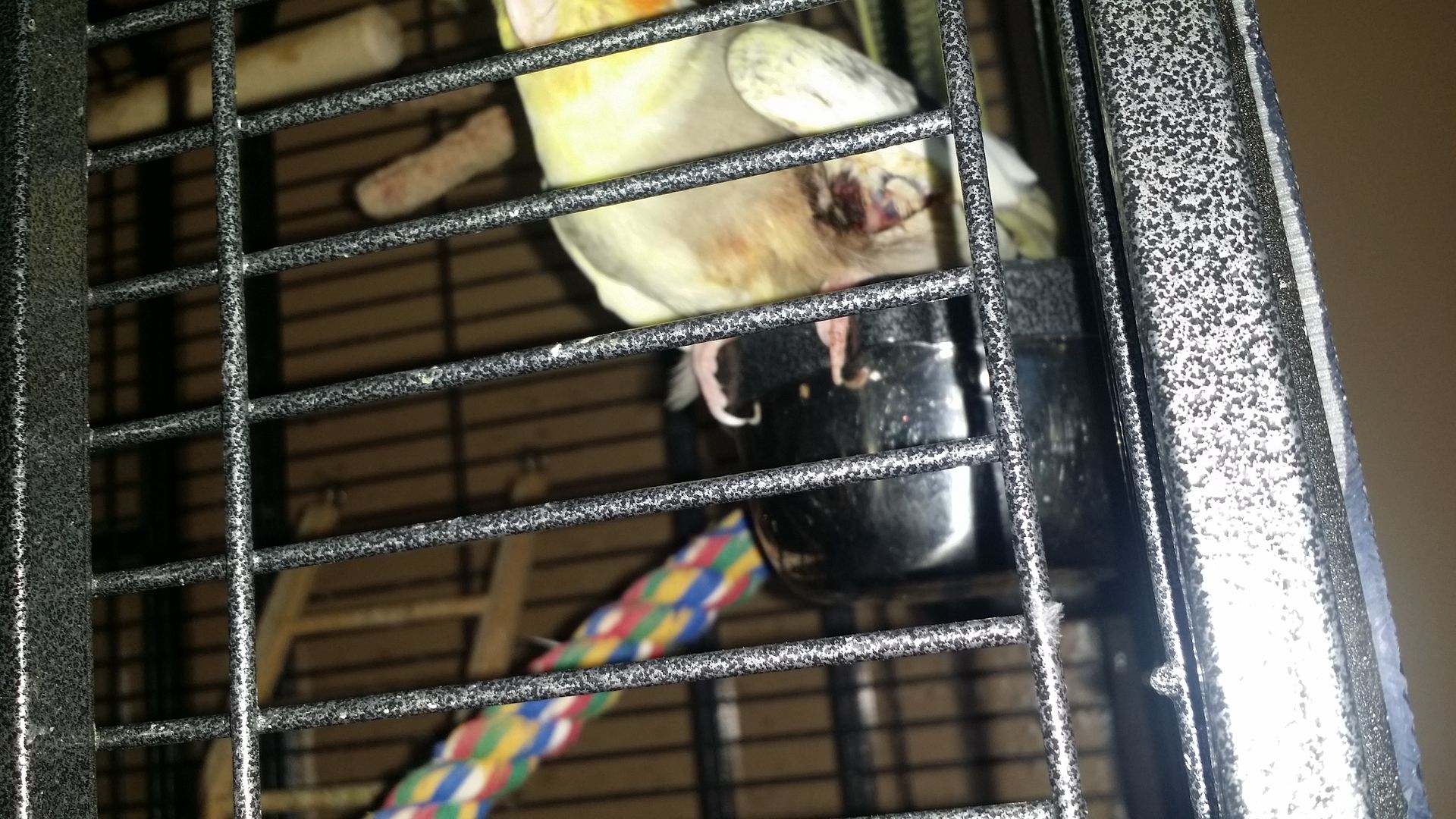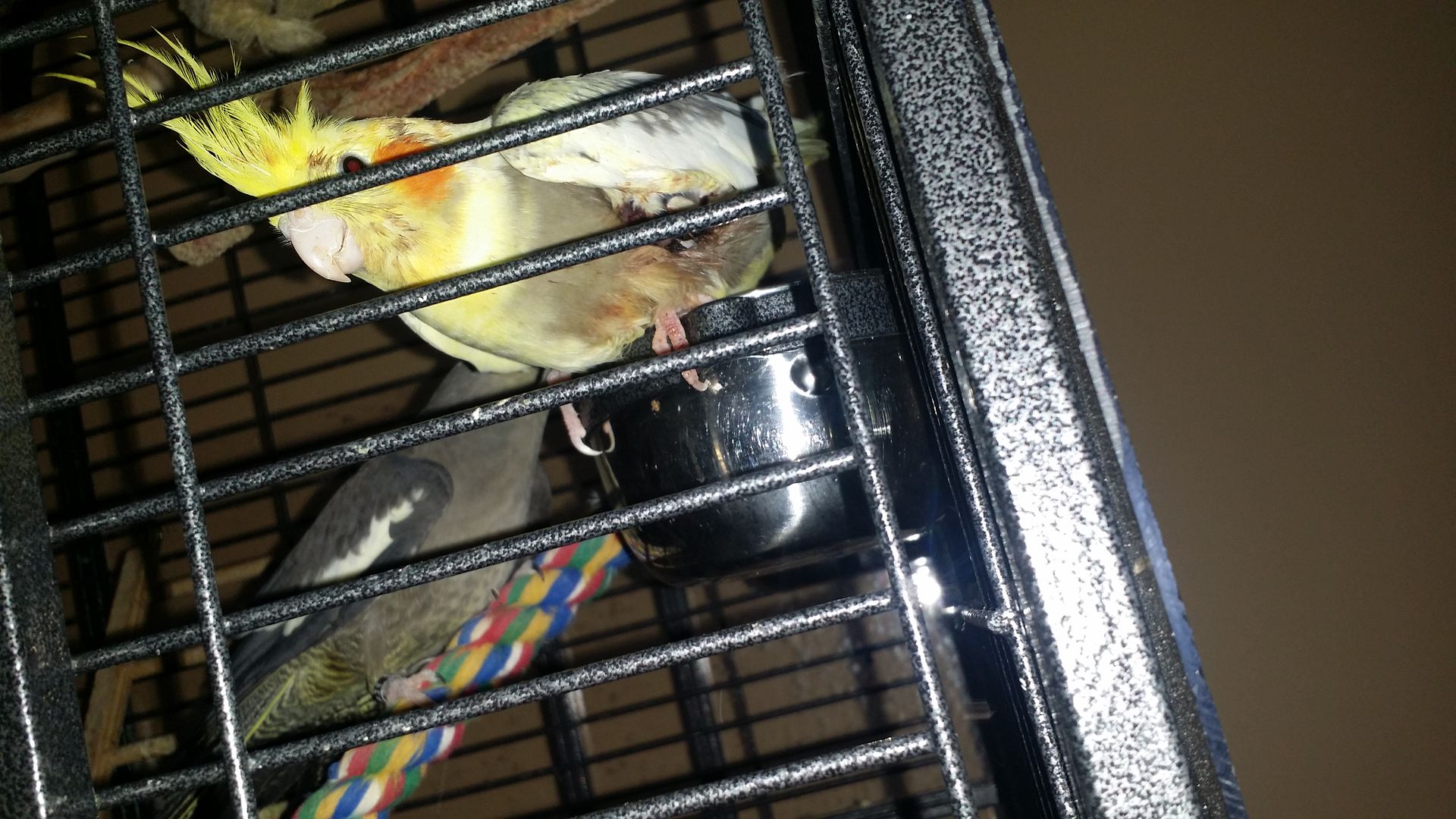 This is their overall cage if anyone sees an issue.