Discussion Starter
·
#1
·
Hello all!
Well i finally got myself 2 cockatiels. Found a lady on craigslist and she sold me 2 birds, (a whiteface and a normal grey i believe) plus the cage for $50. so i took them.
They are int he same cage together. They have always been. The whiteface is about 1 years old and the grey is 9 months. Well i'm trying to figure out what they are (male or female) i am not at all sure. They are getting along great. they are already eating, and sharing food from each others mouths, and they snuggle next to each other. They even looked like they were doing beak to beak kissing many times.
either way just wanted to say hi since i am a new user, and try to figure out whether they are male or female, and if they are both males or something if i'd have any trouble?
here are some pics.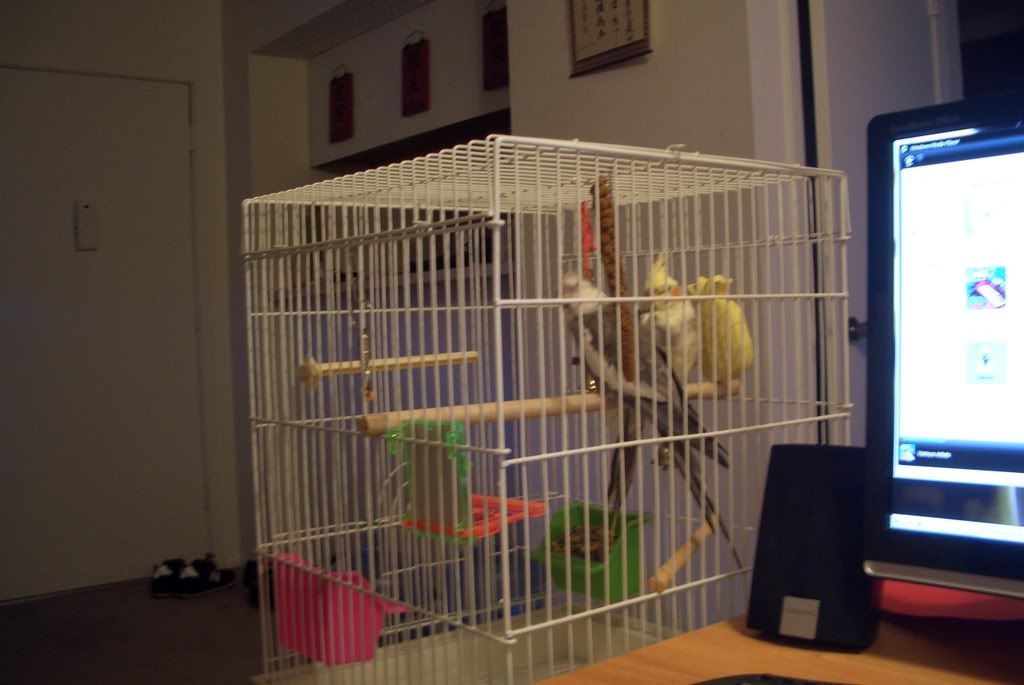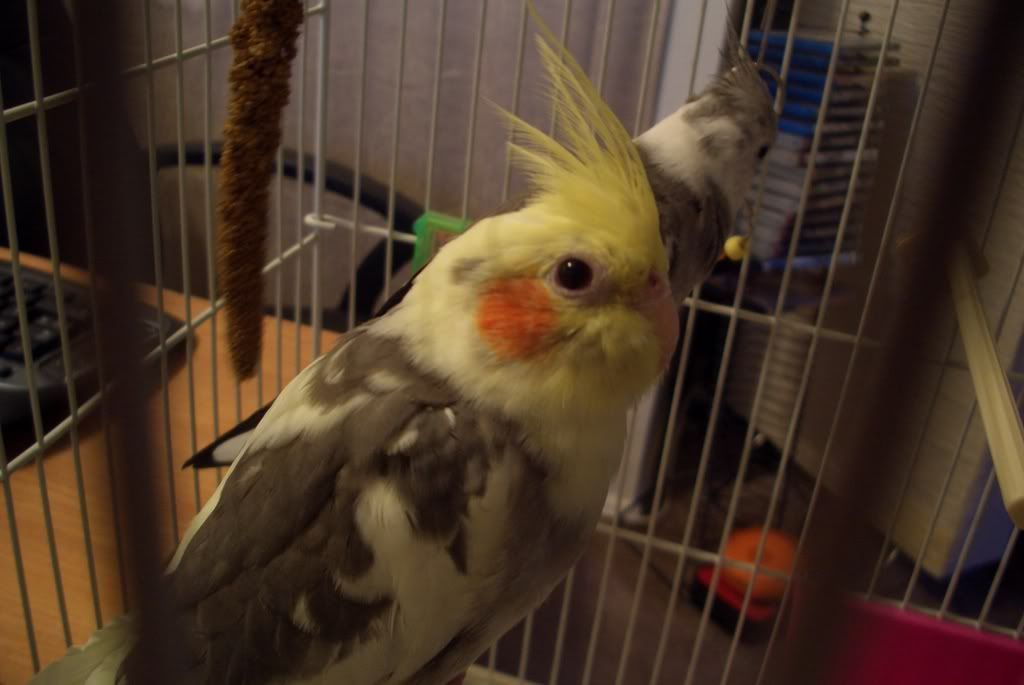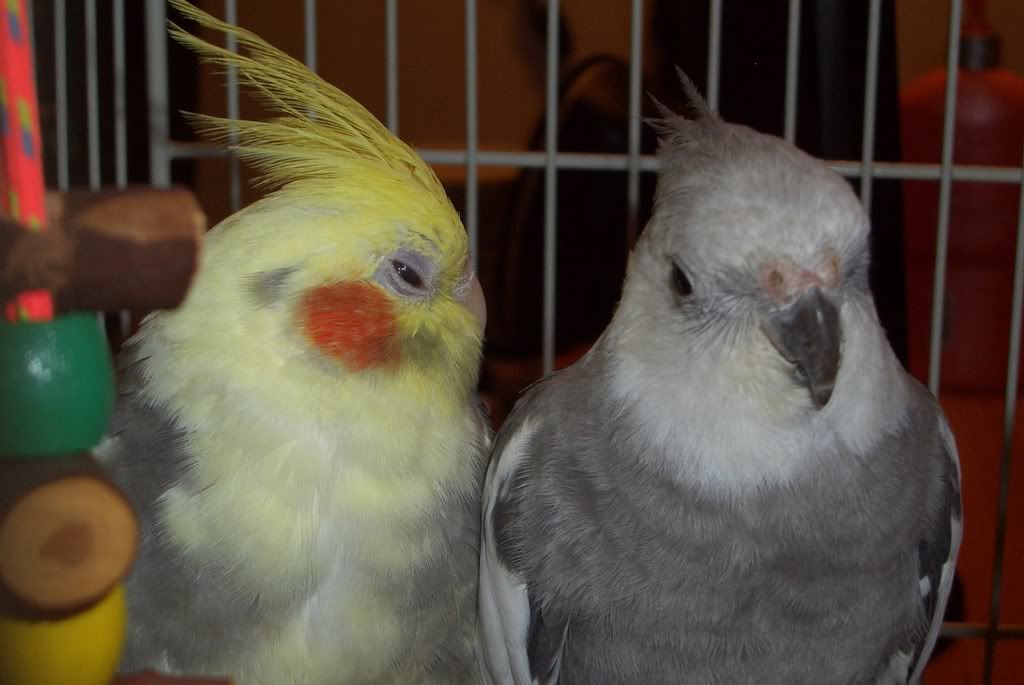 thanks!
-Andrew