Discussion Starter
·
#1
·
I just wanted to let you guys know that you can now quote multiple messages in your posts!
This will be helpful when you want to reply to something more than one person has said in the one post.
Here's a quick little walk through on how to use this new feature!
The button you will be looking to use to quote multiple posts is this one, found in the bottom right corner of each post.
When you click this button it will turn red, this means that you have selected that post to quote. You can deselect the post by clicking the button a second time.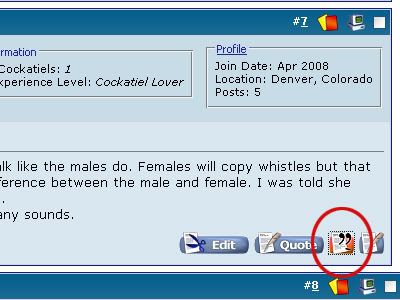 Select up to five posts which you want to quote. When you have selected the posts you wish to quote click Post Reply. You can find this button under the last post on a page, to the left side of the screen.
This will open up the regular post reply page with the posts you've selected ready to reply to!
Delete any of the quoted posts which you do not need to reply to (i.e. leave only the question or comment you're responding to) and then write your replies between the quotes.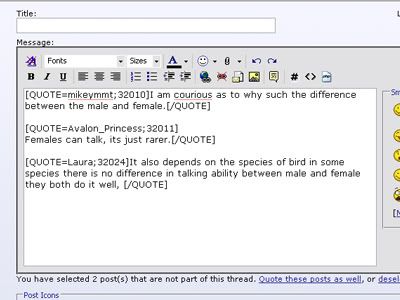 When you're done simply click Submit Post, this can be found at the bottom of the posting page.
Hopefully this feature will be useful, i stumbled across it while looking for something else.