Discussion Starter
·
#1
·
My stuff from
My Parrot Shop
arrived today and i was eager to make my very own
Baby Disco
. It was TONS easier that i would've guessed, and the only thing i'm not happy with is the rope i used to join the quick link, but that's ok, the birds will still like it!
To make it i got a wiffle ball, enough pacifier beads to poke into all but 4 of the wiffle ball holes, an o-ring, a bell, a little bit of cotton rope, and a quick link!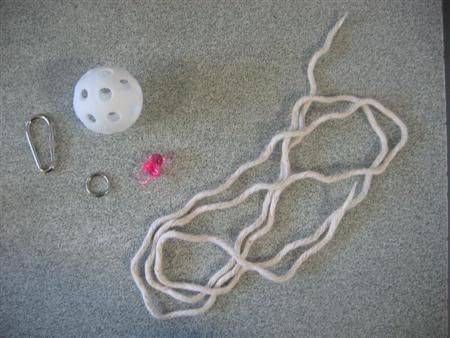 Stuff the pacifier beads into the holes leaving two up the top and two down the bottom empty. Then attach an o-ring into one and add two extra pacifier beads and a bell. Then using the rope add the quick link up the top.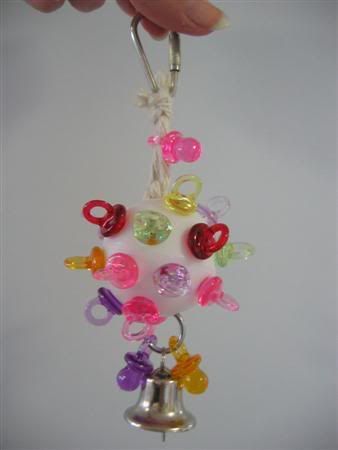 Too easy! Took me about 5-10 mins!
It was cheap too, all up it would've cost me about $7 which is a lot cheaper than the $20 i would pay to buy one made.
The other toy i've been planning to make all week is this: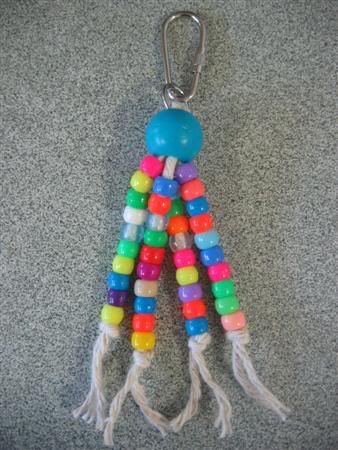 Very simple and very fun for the birdies! I've had the idea in my brain for several days, only took a couple of minutes to make too.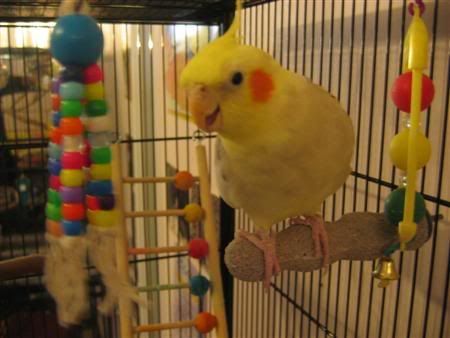 Now i'm waiting on more beads to arrive so that i can make more, and i still want to get my hands on some raffia because i am thinking of a fun idea which involves raffia and a wiffle ball!!