Hello hello!
I have decided to pair up Memphis and Maya again
I did late November, but they lost interested in the box becuase I kept moving it around
So this time I will NOT be touching it!
I put it back up yesterday, January 23rd 2008, and they are very interested in it. Maya goes in a lot per day already, and digs around for a bit. She also like to peer in and sit on the entrance perch. Memphis has yet to go in, from what I've seen, but he loves to chew the entrance perch.
They have gotten a lot better together. Before they would fight if they were close, Maya would chase Memphis away from the box, and they didnt like eachother one bit. Over time though, they have become better. Just a few minutes ago, Maya was in the box, and Memphis was on the entrance perch singing to her. Instead of her chasing him away, she walked over, and started to chew the inside of the entrance whole. Memphis then started to chew on the outside of it... and there was no bickering
LOL!
So yeah, here are some pics and I will update you as things progress. I have yet to see mating but it's early yet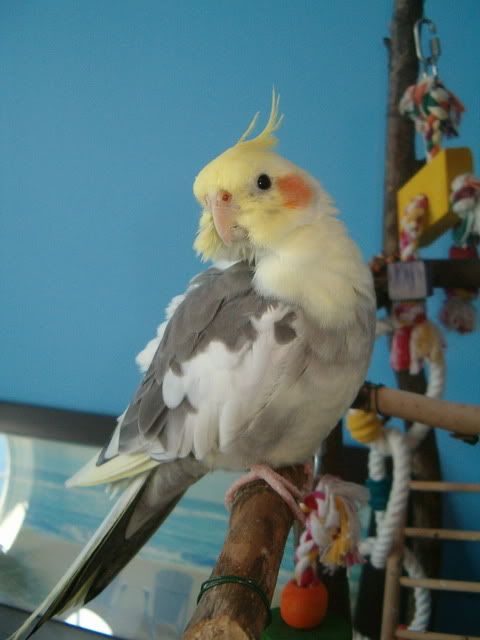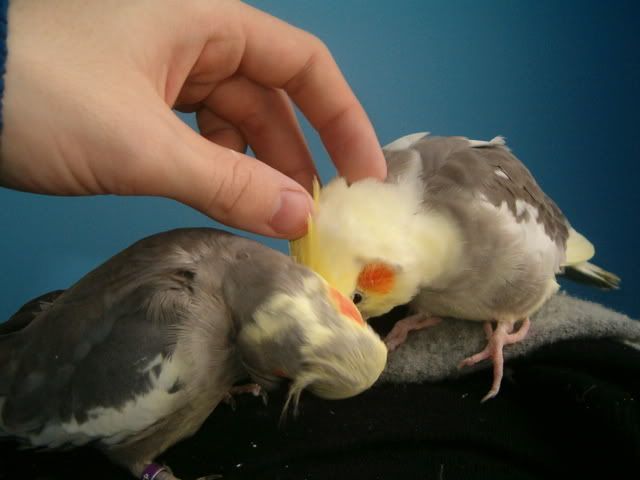 Here is the link to my website, for updates on the pair:
http://www.freewebs.com/cockatielcoveaviary/index.htm
Kirby