What are all these greens things in my dish? Hmm... They look pretty yummy.
Maybe just a little nibble. Aren't I a good bird? Eating my veggies...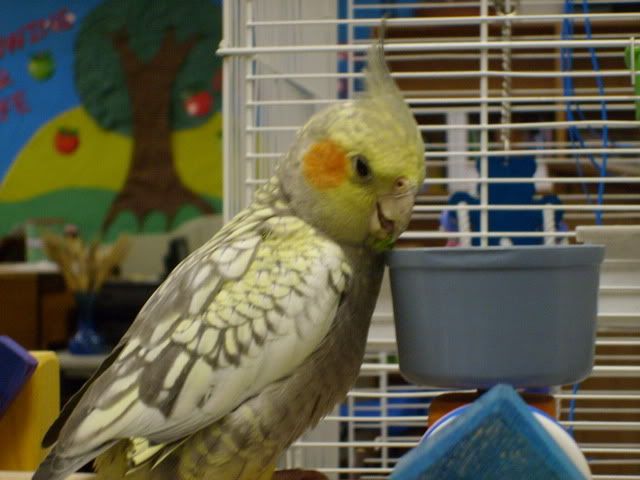 You mean I'm supposed to eat that stuff?! Yeah right mom!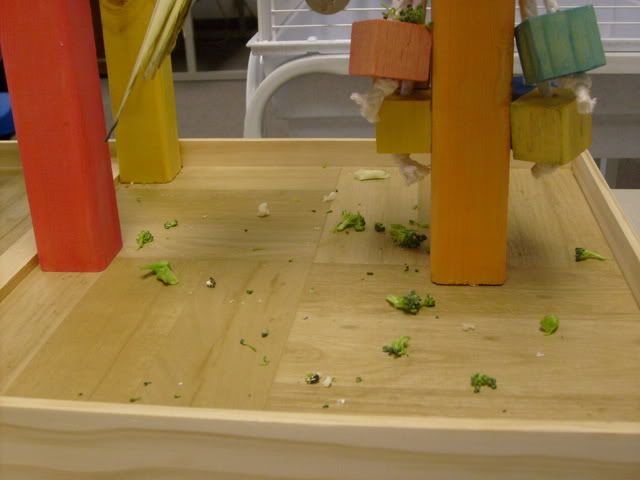 lol We are working on getting Charlie to eat his veggies. He is nibbling on them but I don't know if he is actually eating them.