Discussion Starter
·
#1
·
Well, I couldn't stand calling it IT anymore, so I came to the conclusion that I did find me a little boy. I don't know if this makes a difference but his feet and his head are larger than Baby's...turns out that he's in love with my jewlery and mirrors..hmmm....also seems to take dorky looking pics...just like Bea's Bailey (no offense
)...I made a kissing sound and he made it back today and but he still has that baby voice..so we'll see.
I did want a boy but if it's a girl it's all the same to me.
SOOO...the name I decide on is ZIGGY.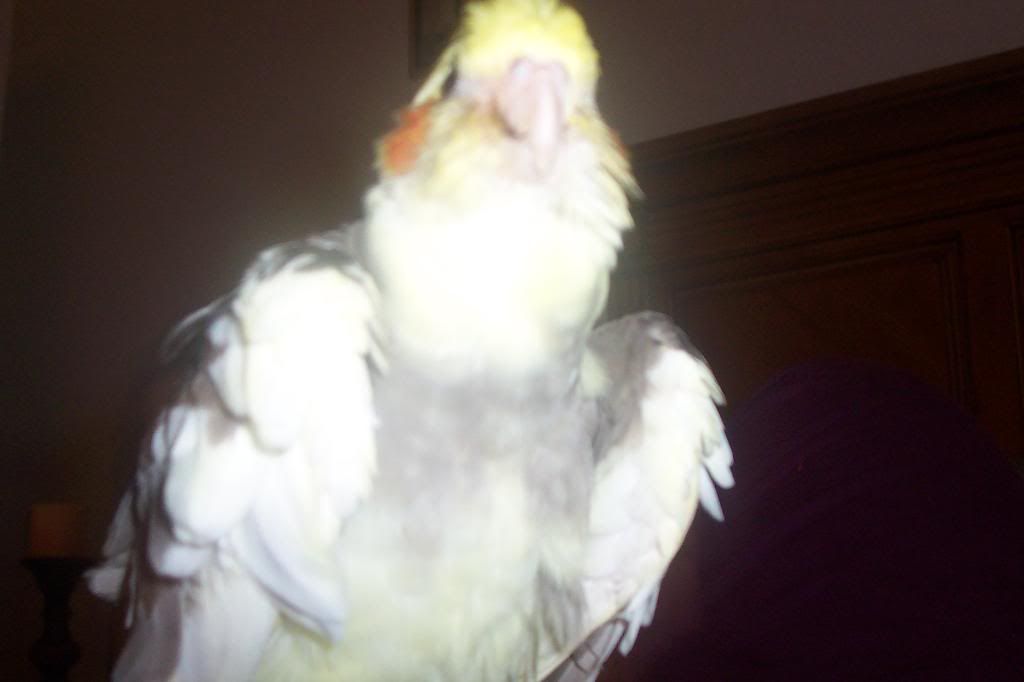 in this pic you can see where the skin on the side of the beak was ripped and is now bruised- I'm cleaning it regularly along with his other battle wounds like his leg and the top of his head. Hope my baby heals soon!