So I recently learned that one of the local pet shops closed and re-opened in a much bigger venue, and I went to check it out and perhaps get a couple of new toys for the flock/some millet.
I wasn't expecting to fall in love. I wasn't expecting them to have baby 'tiels just out of the nest. But they had four 7 - 8 week old babies, and this little girl (gut feeling) came right up to me and pretty much begged me to take her home. She and her siblings were still learning to perch but this baby was determined to clamber over and get as close as she could to me. So I put her on hold, thought about it, and went to pick her up yesterday. Already had a name chosen: Mabel. It's Latin for loveable, beautiful.
I believe she's a cinnamon pearl pied. Here she is on her first day home: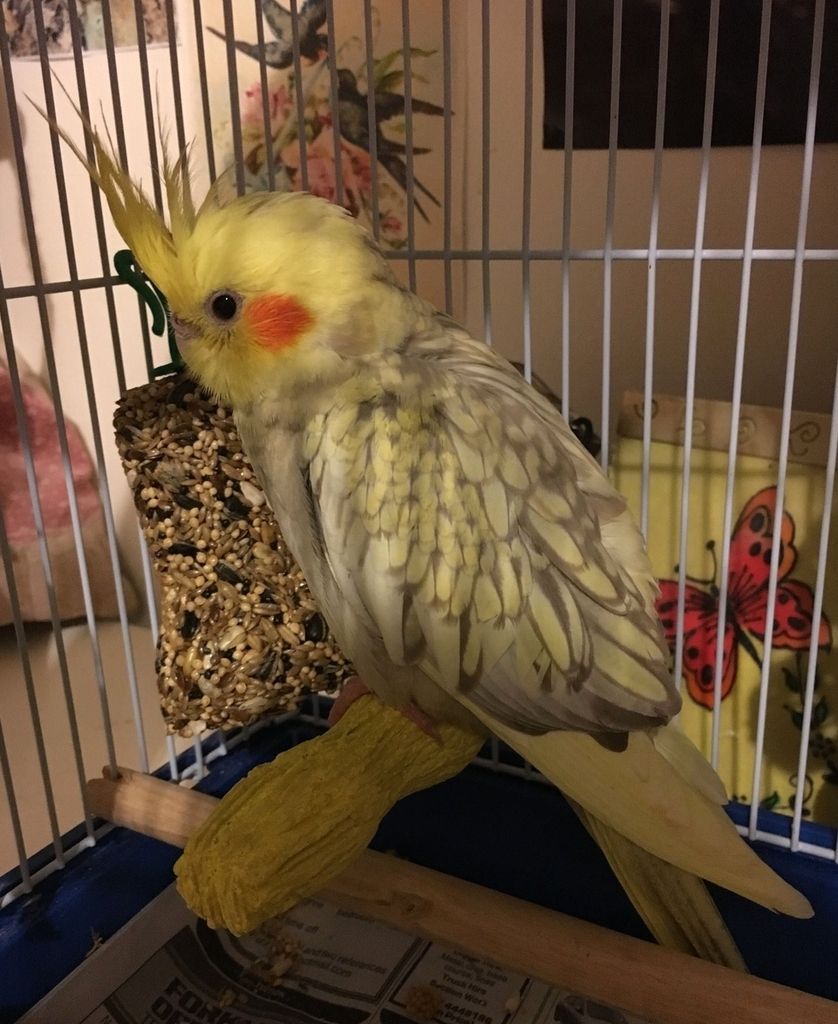 And here is my sweet baby today: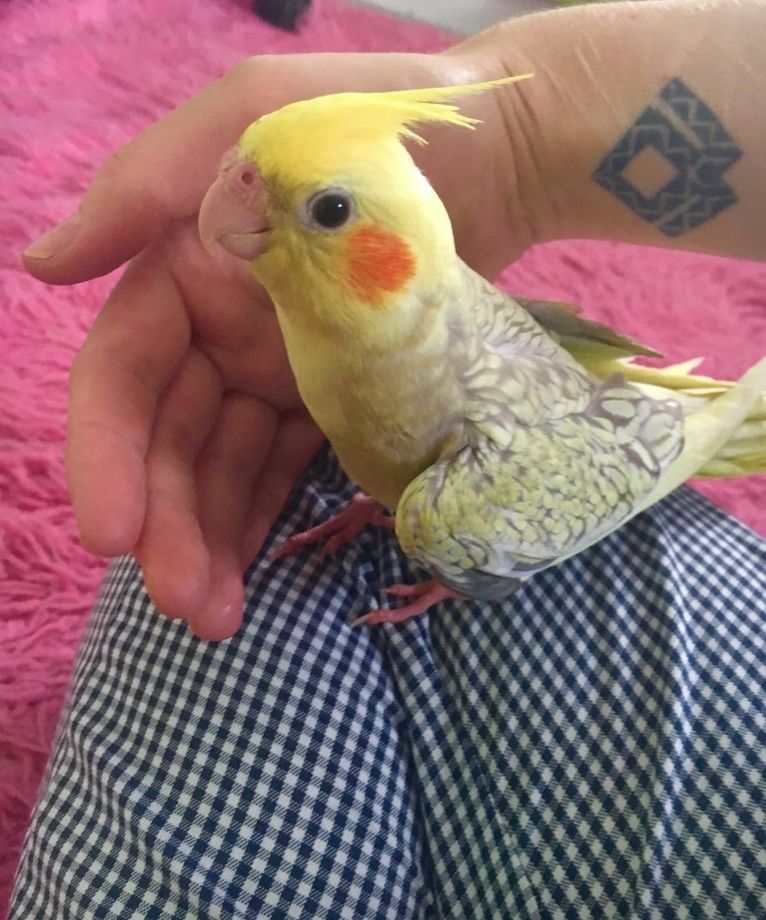 I'll try get some more pics once she settles in a bit more.
Mabel is so gentle and sweet. She loves being held, and falls asleep in my hand and never wants to be put down. She is also a very strong flier which I was very surprised about. She is extremely quiet, I've only heard her chirp softly a handful of times. I am totally head-over-heels in love
...
It sounds cheesy but I actually had a 'tiel come to me in a dream about a week ago that looked exactly like Mabel, before I'd even met her. That night I couldn't sleep and went to sit by Sophie's grave and silently talked to her, and then I had a dream about this beautiful 'tiel that brought with her an immense feeling of peace and happiness. It was a very lucid dream and made me feel like Sophie was letting me know she is at peace. I know that might sound weird to some of you but I feel like I needed to share that.
I'm looking forward to spending as much time with my new friend as I can and sharing experiences and pictures with you guys. She is such a bright little bee and is definitely doing her bit in helping to heal my heart.