Hi all
My name is Sherrie and I got my first tiel yesterday!!!
Her name is Lea, and I think she is a girl and she is grey all over with a greyish yellow face and crest, and a splodge of white on her wings! She is still a bit quiet and shy, looks kinda overwhelmed but I am sure she will settle in well!
Going a bit crazy with pics at the moment so expect a few!!
I also have 4 budgies...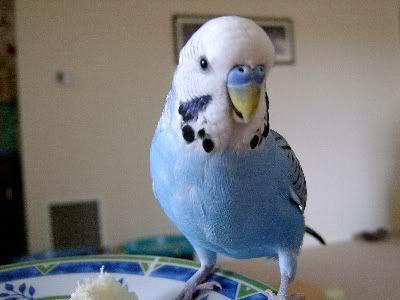 Bobby my super tame cheeky boy who never stops talking!
Sunshine is quiet and shy and isn't very tame, but will nibble my fingers only when his wings are clipped
Sparkie - he was given to me out of an aviary, and is not tame at all but will step up and pose occasionally if I bribe him with some millet!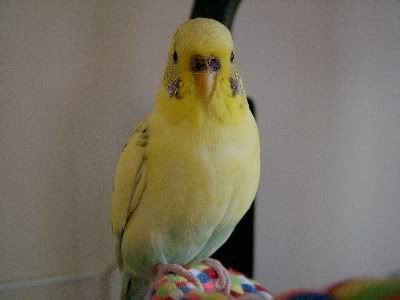 Sherbie - She is a sweet little hen who came to me with Sparkie, she will step up most of the time but isn't really a people bird. Her and Sparkie are a bonded pair and have had babies in the past!