I was told you can tell by the spots on a tiels wings. I do not belive this is 100% but it does work pretty good.
Here is a males wing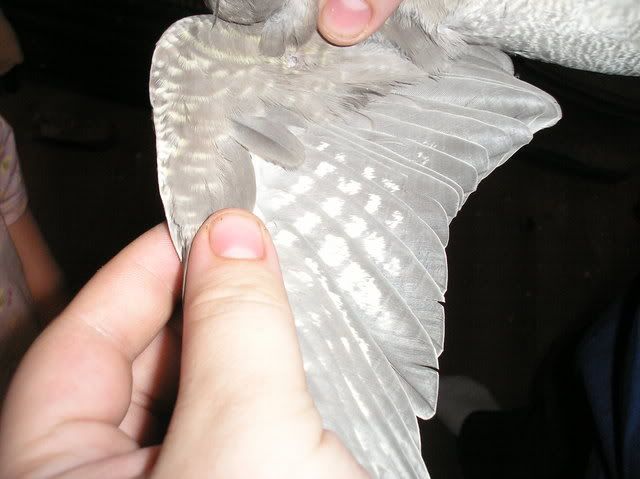 See how the spots only go 1/2 way back and not right to the body.
Here is a females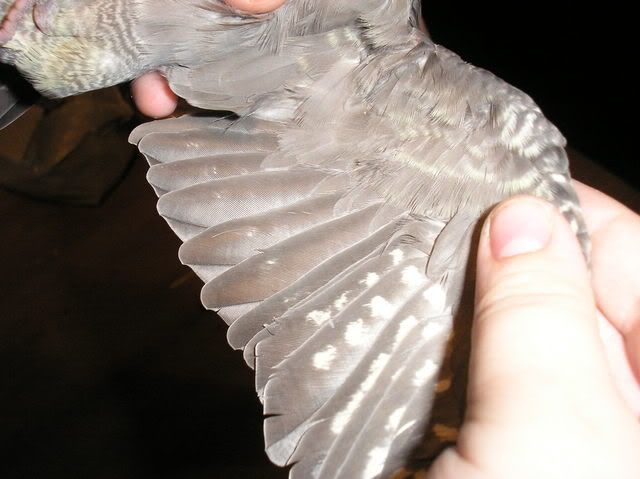 Slush is what causes confusion. There is a single row of dots going back to her body. Most times the dots are more bold and visualy seeable.
Personnaly i'd go with dna testing but because some people do not have acces to a avian vet like myself i though it would be great to post this.
**Bea, would you mind trying to get a pic of cookies wing spots. They might be more bold going all the way back then slushes