Discussion Starter
·
#1
·
We all know this little loser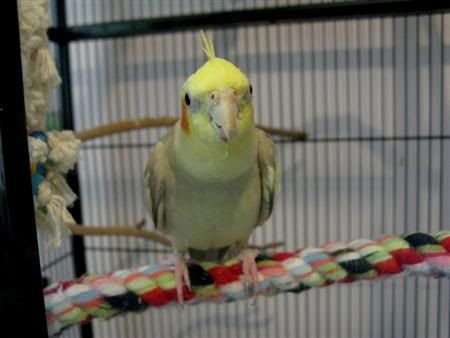 After watching Bailee for a short period, it's hard to see why he struggles to understand why the ladies don't like him...
When Gracie gets a scratch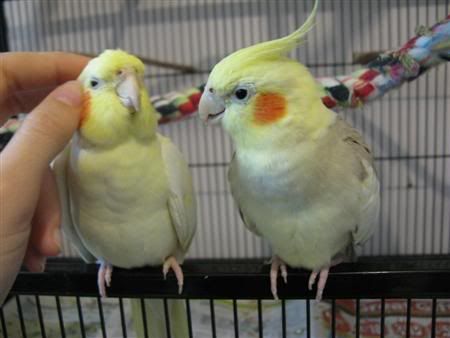 Bailee steps in and wants a scratch too
And if Gracie finds a paper stick to play with then he runs over and snatches it off her straight away, he is the paper stick king and believes that ALL paper sticks rightfully belong to HIM!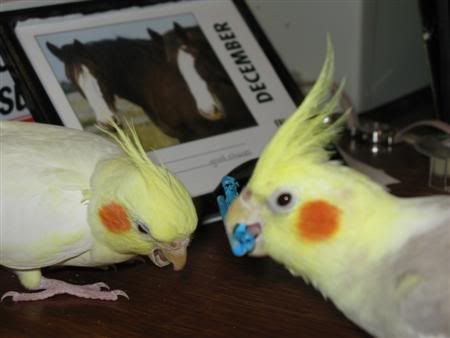 And when she finds ANOTHER paper stick
He insists that he needs that one too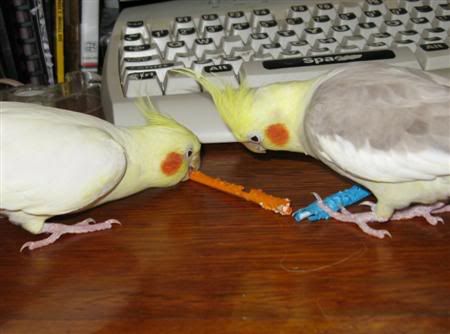 Isn't he rude!!! So then i stepped in to try to pay him back, but Lord Of The Sticks wouldn't give up - he must have those sticks!!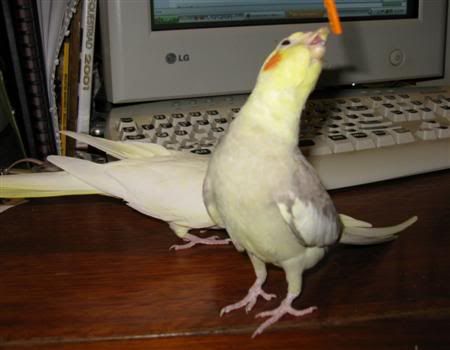 *streeeeetch* Mum, gimme that stick!!!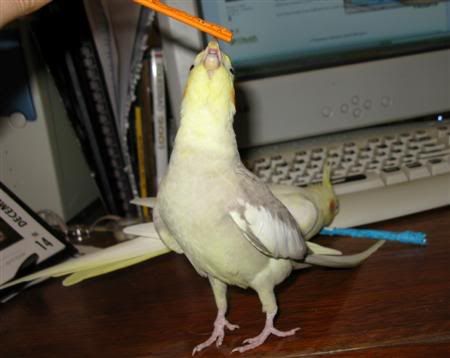 It's mine mum!!! Give it here!!
Maybe i can reach with my foot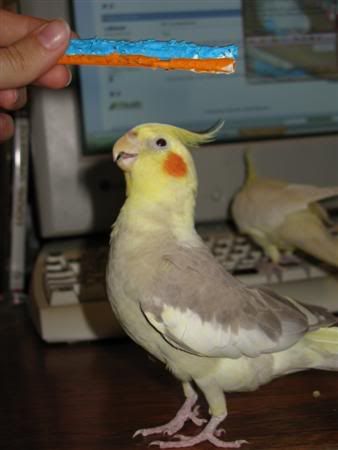 Aawwww, mum!! Now you have two! That's a bit sneaky!!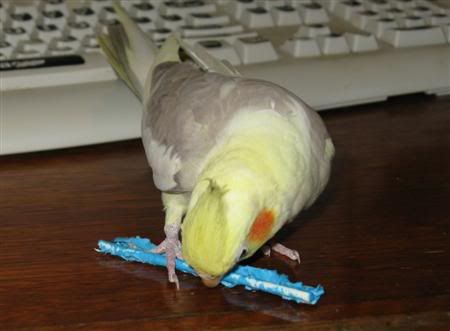 Whooo!!! A stick!
Wouldn't it be just awesome to be that easily amused by a paper stick!
Cookie has completely given up on him.
She's the budgie's girl 100%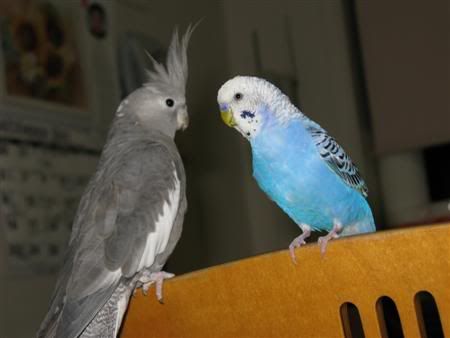 To be honest it looks like Gracie might be headed the same way LOL!!
Poor little Bailee-wails, not even his singing wins the girls over
Bailee sings Jingle Bells
At least he's got me to love him and smother him with smoochies.