Discussion Starter
·
#1
·
Hi all,
I am new to the forum. Right now I have 5 cockatiels. I have 2 adults and 3 babies. Our first Bailey, is a lutino pearl. She is so fun. My other is Beau, a cinnamon pearl split to lutino. He was a breeder bird when we got him so he is not as tame. He is a nice bird. When he out of the cage with me, he does what I ask of him. Then, they have 3 babies. It looks like they are 2 cinnamon pearls and one grey pearl. I just love how they have progressed.
Besides cockatiels, I have many fish and 3 cats. I am excited to find a forum just for cockatiels. This seems like a nice one. Here are some pictures of mom and dad. I need to get more recent pictures of the babies and some more of Beau.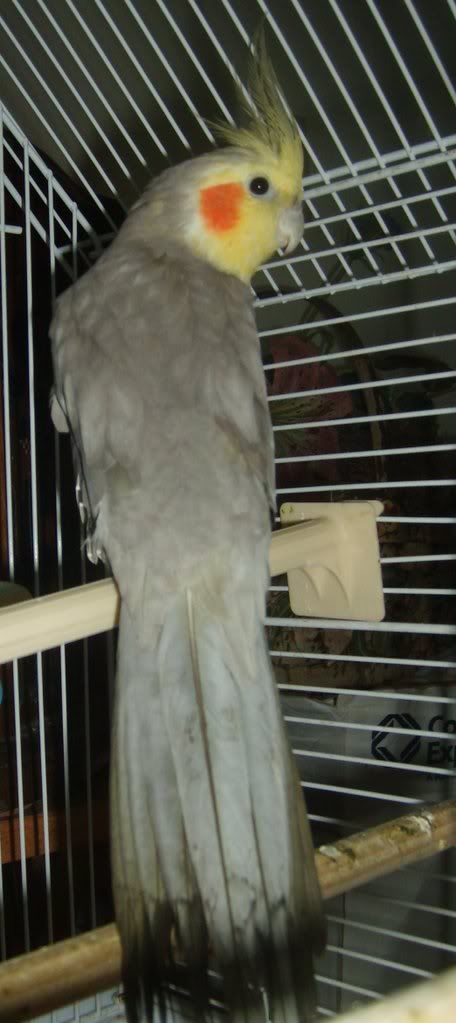 This is a link to a slide show I made quick of them.
http://s163.photobucket.com/albums/t319/mr544/?action=view&current=203d53fe.pbw