Discussion Starter
·
#1
·
My name is Kaitee and some of you may know me from another forum, but I will introduce myself to the other people who have no clue who I am.
Well, for starters, I have an aviary in my room. At least, that's what my dad calls it. Two of my seven birds are cockatiels and I hope that they will breed
I thought both were boys, but I know Rigby, for sure is a boy and Sydney acts a lot like a girl, but I'm currently getting a DNA test to be sure. Rigby is a lutino, possibly split to pied and Sydney is a pied as you can see in my avatar.
My other birds are one GCC, Cynamon and four budgies; Mint, Pepé, Knox and Tanzey. I love my birds very much and can't imagine life without them. Last night I had to sleep in my room without them because I was painting my room and had a hard time getting to sleep because they weren't in the room with me. I'll get to sleep faster tonight though because they are back
Now, what you want probably is pictures. Well here you go:
Rigby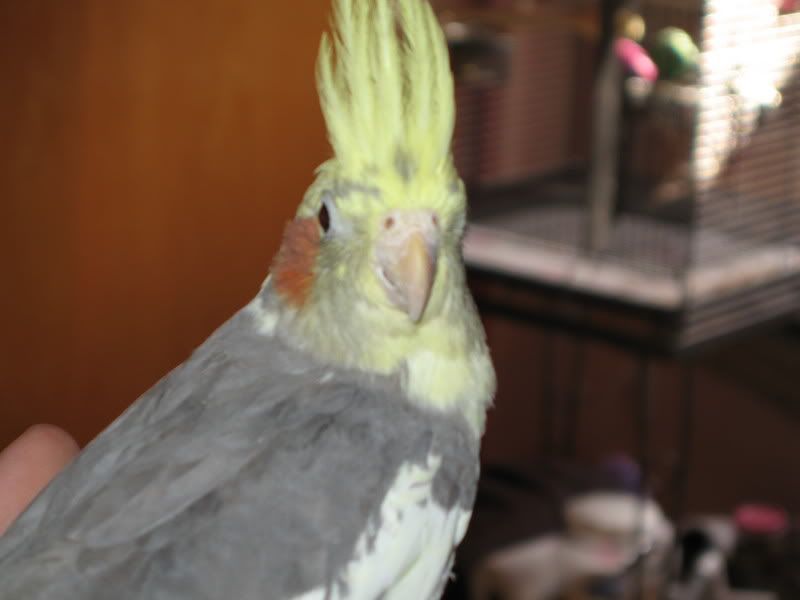 Sydney
And for Cynamon (I don't have good pictures of the bugs yet, so those will have to wait for another time):