Discussion Starter
·
#1
·
For no real reason at all i thought i would try putting Cookie in her flight suit today, she hasn't worn it for months and months, but i got it on without too much of a fight. She doesn't like it anymore now than she used to, but i took her outside briefly for a photo. I felt a bit nervous as she is mostly flighted, and i don't know how much i trust the velcro, but she was too busy trying to pull it off to fly anywhere. I did manage to get a couple of pretty photos though and here's one:
Once back inside i tested how well she could fly with it on and it didn't hinder her flight abilities at all which i was surprised by!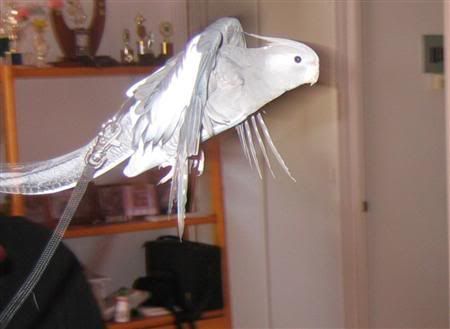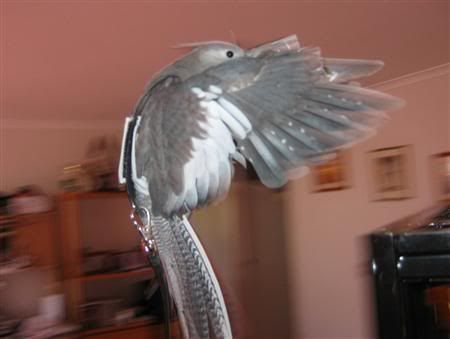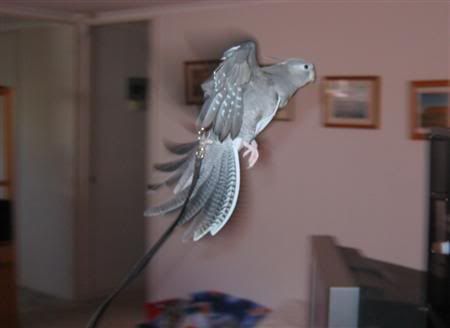 The only problem i could see happening if you were outside is the bird would fly and reach the end of the leash and be bought down by the resulting jerk backwards.