Discussion Starter
·
#1
·
...all in a row!

Aren't they all so well behaved ...... *giggles* yeah right!
My princess Cookie is the only one that truly deserves the compliment of being well behaved. She never causes a single problem! She's far too busy trying to be a budgie for any trouble.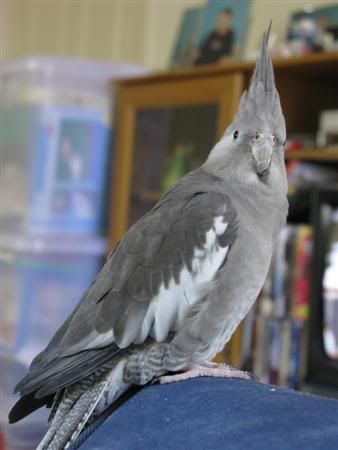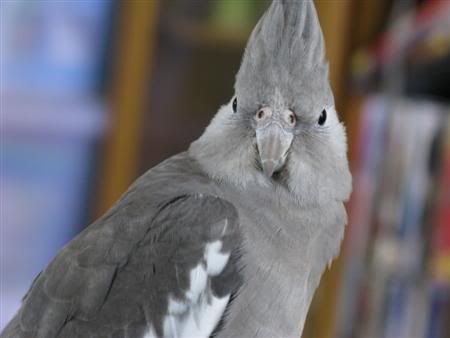 Gracie is pretty painless too now, i clipped her wings (a full clip, but she can still fly *sigh*) and so she just flies from person to person or to the play gym or lounge and never flies up onto the cupboards and shelves which is fantastic.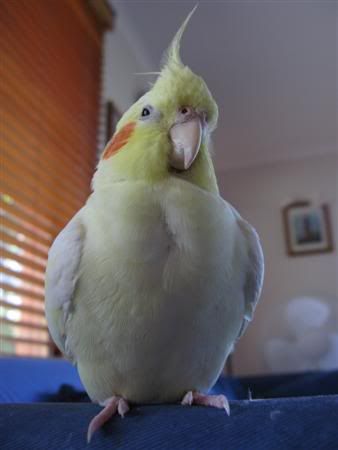 Sunny is fairly harmless, if there is food on offer then he'll just sit there eating until it's time to go back in his cage, hehe.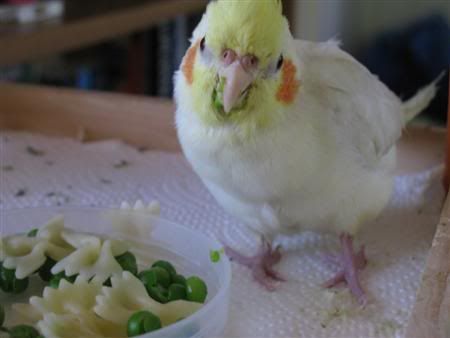 Is he cute or WHAT?!?!
He had a bite to eat with Blinkie too.
Banjo and Bailee are the two sooks. Bailee wasn't in the mood for photos today, he was more in a "sit on mums shoulder and be noisy" mood.
I dragged him down for one photo, hehe.
Banjo was permanently running around doing things and not letting me just sit and relax.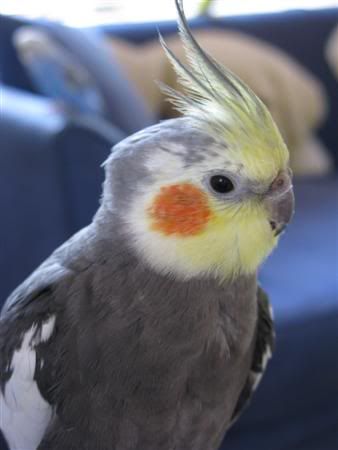 I can already imagine how easy 3 tiels will seem once our visitors go home. LOL!! I don't mind the extra heads to scratch, but i think it's like little kids, it's only fun if you know you can hand them back at the end of the day.