Discussion Starter
·
#1
·
After reading the roosting thread that Tike started I remembered that I have a picture of my guys sleeping in their fav night time roost at the very top of the cage on their atom.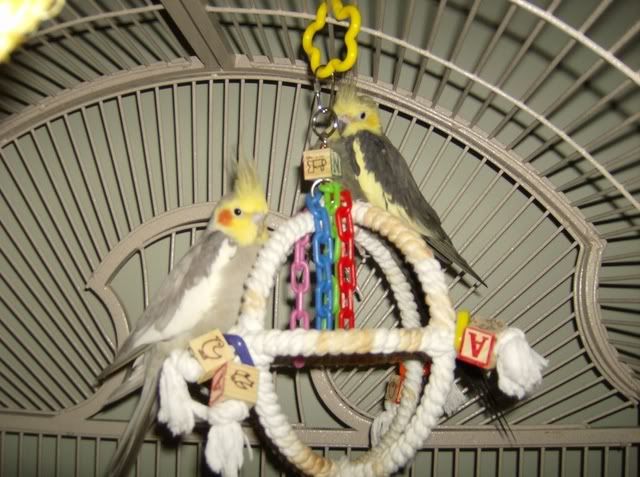 Btw, we came up with a new name for Wren, since we're pretty sure that he's indeed a boy, so my sister choose the name Ronan, a character from her fav tv show, Stargate Atlantis.
I think it's a very manly name too, suits him perfectly since he turning into quite the little warrior 'tiel.