So now my other bonded pair has laid an egg. Woke up this morning to the male screaming...he was looking for his mate who I didn't realize was not in the cage when I shut the door. Where was she? UNDER my dresser, of course. Took a flashlight down and voila! There's egg number one for them. She must have laid it this morning or late last night. I've been checking there a lot because they'd taken a keen sense of interest in that area. I tried discouraging it. I believe this is the pair that leaves eggs abandoned in their food dishes, and she laid one once on my couch cushion.
WHY
can't I have a pair that actually
likes
the nestbox for once? I'm going to do everything I can to get them into a nestbox with the egg and hopefully they'll continue it there, but if they stop attending to it the way my other paid did, guess I'll have no choice but to allow them to lay where they lay >.<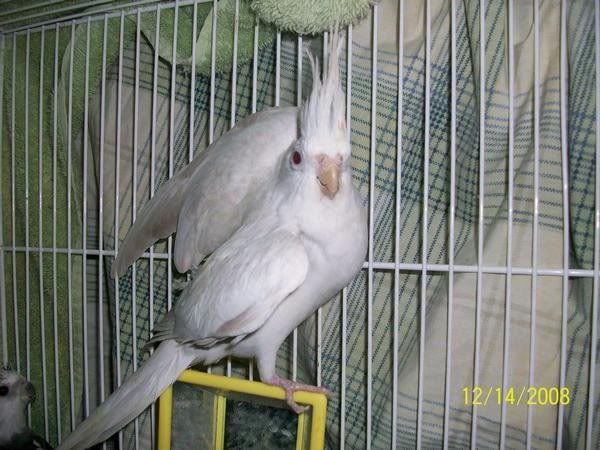 Indy (sister to my beloved, Calypso)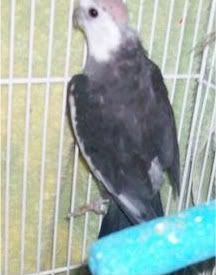 Turk McGurk
I'll keep my fingers crossed it all works out for them this time. They've been bonded for as long as I've had him which is about 7 years now. Hopefully they took notice of how my other pair reared their eggs and chicks and are now ready to do the same!