Discussion Starter
·
#1
·
These are some toys i made for the tiels and budgies yesterday.
Just a stringy beady one, the tiels will like playing with the beads.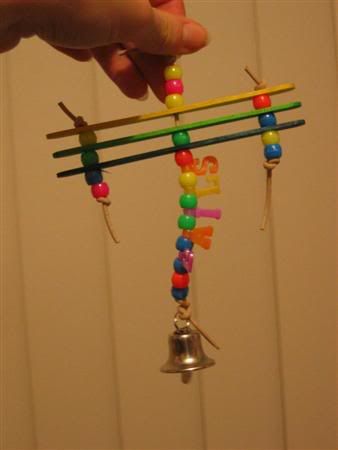 A paddle pop stick and bead one, and look what it says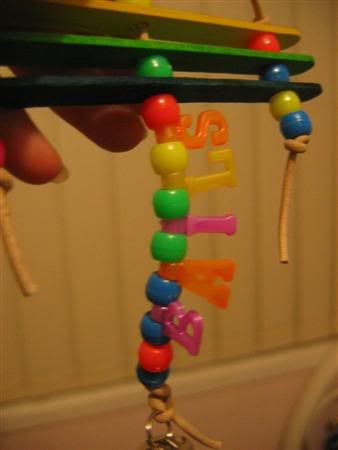 Bails (as in Bailee, i didn't have any O's or E's or Cookie would've got one too)
A dragonfly-ish toy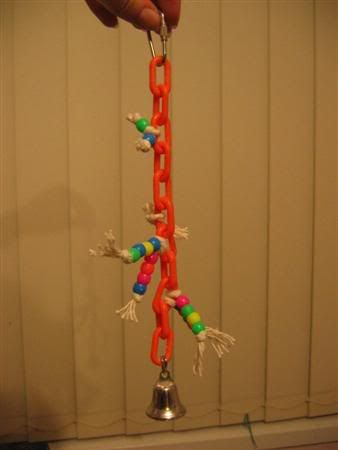 A chain toy i restored with rope and beads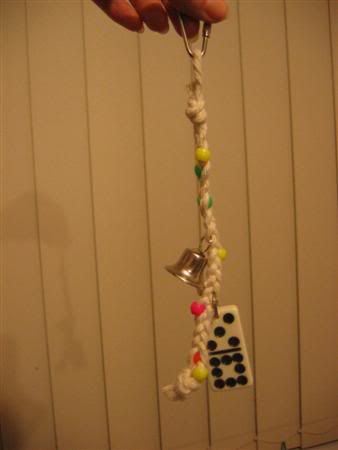 A braided toy with beads, a bell and a domino to play with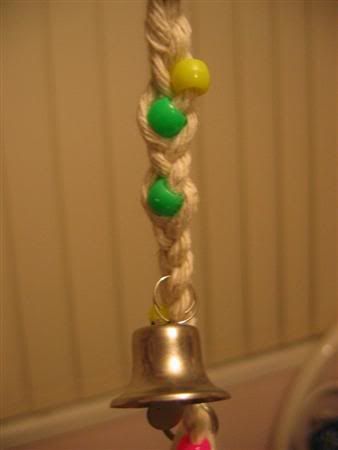 \
And the most awesome one for last!
A wiffle ball, bead and rope toy!
Used up all i had left of my cotton rope, but it's so cool i don't care.
Here's a few pics of Cookie and Bailee playing with them, the budgies are more cautious of new toys, so no photos of them playing yet.
Cookie looks around at the new toys, she nibbles one...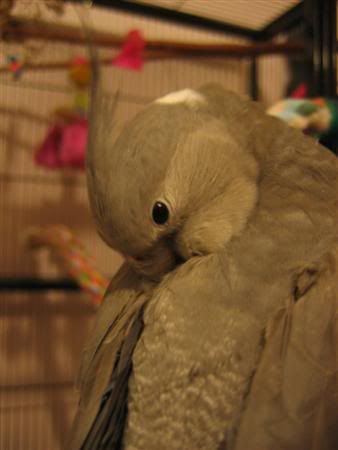 But looking beautiful is more important!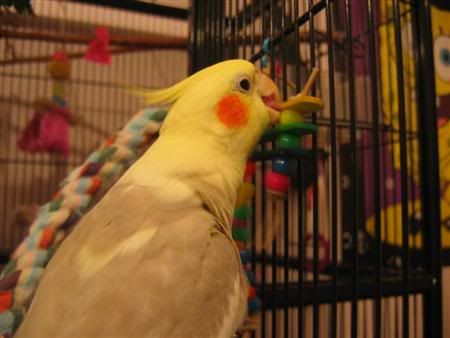 Bailee plays with the "Bails" toy when he realises something so cool!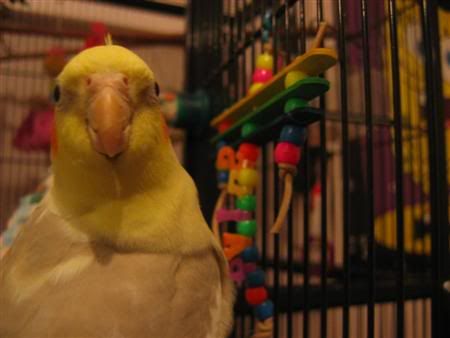 "Mum, it says my name!"