Discussion Starter
•
#1
•
You read right!!
Cookie seems to be all better and yesterday i put the nest box up. Bailee's been living with her for over a week now, but they haven't been mating. I can just see Bailee thinking (shocking i know) "ohhh, how silly do you think i am mum? Last time i made a move you moved me out!"
I think the nest box will get them going though, they're both extremely excited.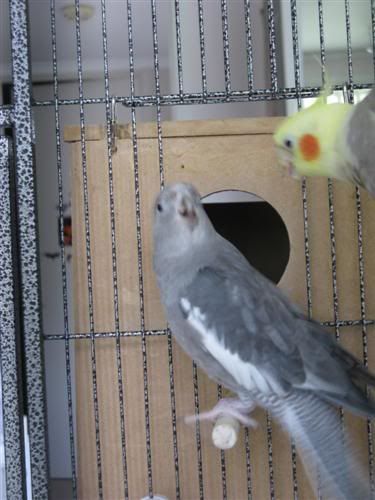 Bit blurry, but there is a power struggle for nest box rights. Bailee likes to have a couple of days to get things in order before letting Cookie move in. Cookie thinks that's totally unnecessary.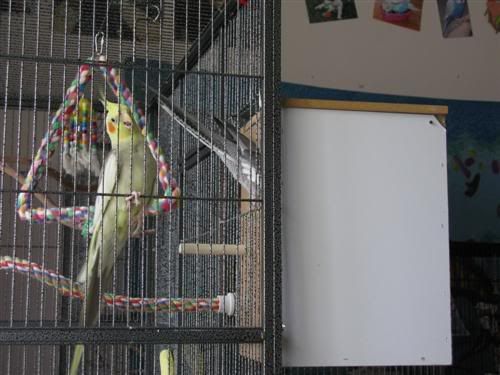 I modified the nest box a bit so it would fit on the front instead of having to go in a side door. It's easier for me to check now, not to mention i think it's more logical to have a perch on the front of it than a little box: