Due to a recent thread, I'm having to put out a warning to everyone on this forum, including new people, new owners, even if you've owned a Cockatiel/Cockatiels for a long time.
Please
DO NOT
take your Cockatiel(s) outside unless they're in a secured cage or in a harness.
Even if your Cockatiel(s) wings are clipped, there is STILL a risk of a gust of wind coming and your Cockatiel(s) can get flight from that and you will end up with your beloved Cockatiel(s) being lost.
Secured Cage
- by putting your Cockatiel(s) outside in a secure cage, you will know they're not only safe, but cannot fly away. If you decide to put your Cockatiel(s) outside, please make sure they're under close supervision; if you have cats roaming around or even dogs, your Cockatiel(s) can be seriously hurt, even killed if either one of these 4 legged animals get to them. Also bigger birds out in the wild such as Hawks can easily come down and attack your Cockatiel(s) even through cage bars, it's not difficult, any sort of bird like this will result in your Cockatiel(s) being injured badly or killed.
You can take them out in their normal cage they are kept in, or you can buy a little cage just for while they're outside and transfer them back into their normal cage once back inside.
**Please make sure the bottom of the cage is secure before you take it outside! Cage bottoms can come loose and your bird(s) will fly away if this happens.**​
Here's a few nice little cages that would be perfect to go outside in: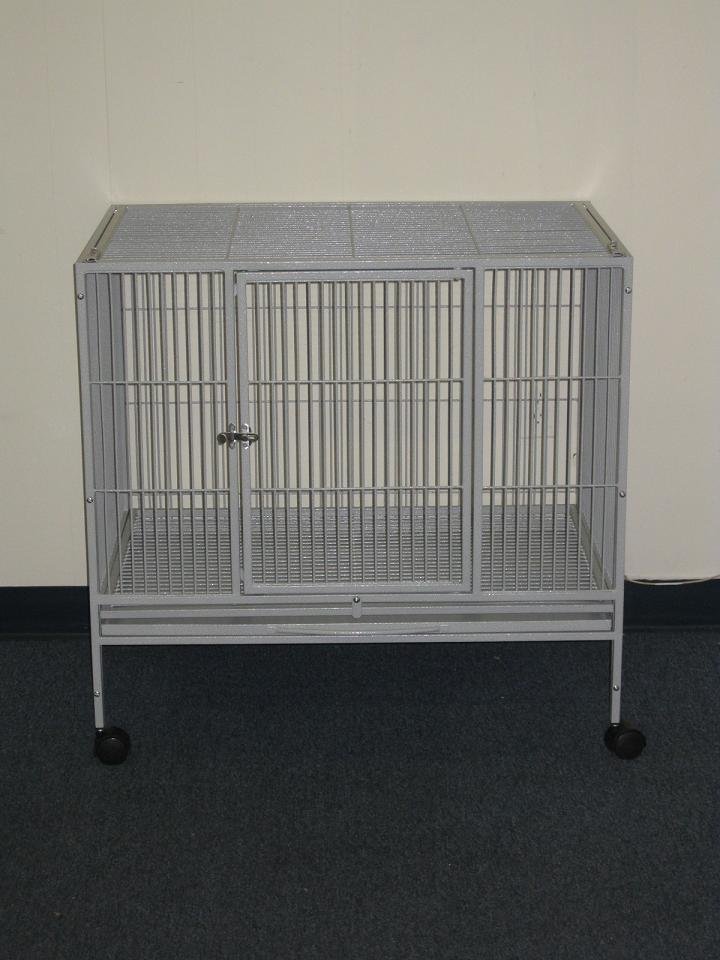 SIDE NOTE: Please make sure any cages you use to take your Cockatiel(s) outside in, have the right bar spacing, I would go no bigger than 1/2".
Harness
- there's a lot of Harnesses used these days, a very popular harness is the Aviator Harness - this is one of the safest Harnesses out there and is easy to use as well as easy to put on your Cockatiel(s)! Using one of these will guarantee your birds safety as well as being able to hang out with you outside or in your backyard/frontyard, again please be careful and preferebly have your Cockatiel(s) away from any dogs/cats.
The Aviator Harness: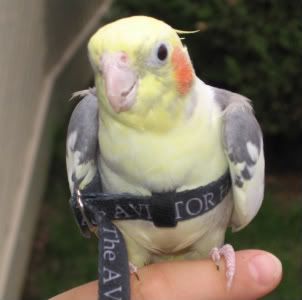 **Please make sure your bird's harness is fitting snugly and secure before taking them outside!**​
This is not to pick on people, or tell you what you should and shouldn't do, but your Cockatiel(s) safety relys on you, and we're all just looking out for your Cockatiel(s), we hate to see people lose any bird that means a lot to them, therefore, caging or harnessing your bird while outside means no worries and you don't have to worry about your bird flying off and having a owner heartbroken.
If you have any questions, or have something to add to this thread, you can PM me or reply to this thread. Thanks.