Discussion Starter
·
#1
·
Once the humans and dogs had opened their Chrissy pressies i got all the birds out to get their toys.
Blinkie got a wiffle ball octopus, judging by his expression that's not what he asked Santa for! "But mum, i asked Santa for a GIRLFRIEND!! Not a stupid toy!"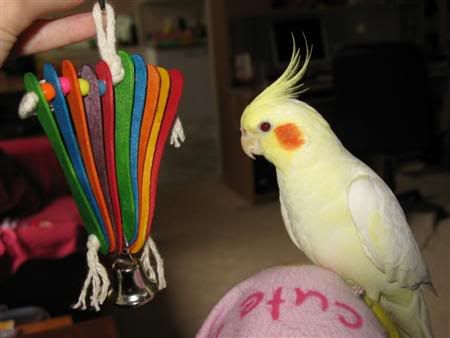 Gracie got a paddle pop stick toy.
Bailee got a chewy toy with shredders and wooden beads - my expert opinion is that he's jumping for joy, but some would argue that's fright.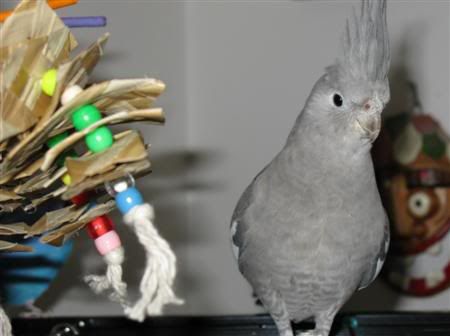 Cookie got a big shreddy octopus toy, which she was afraid of at first but she'll love it in no time.
Ozzie got a beady toy, and he was the only one appreciative enough to show any enthusiasm at the sight of his new toy!
Fizzy was too rude to even get near his toy. It was made of lots of folded up paper with beads and buttons, good for chewing!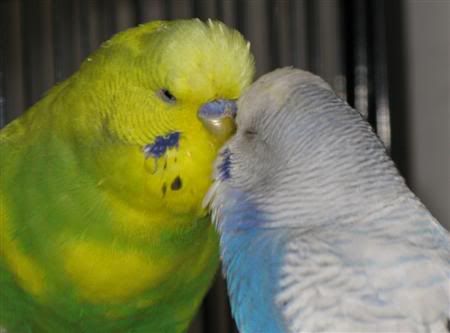 Ozzie and Blinkie showed that they really do love each other, awww!!!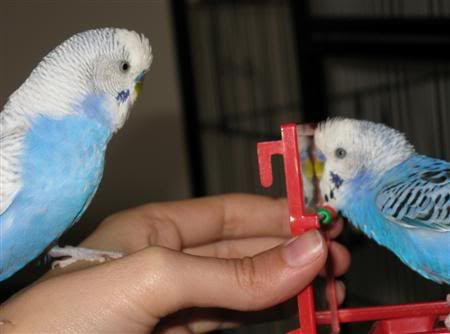 Blinkie was faced with a dilemma when Fizzy took over his beloved mirror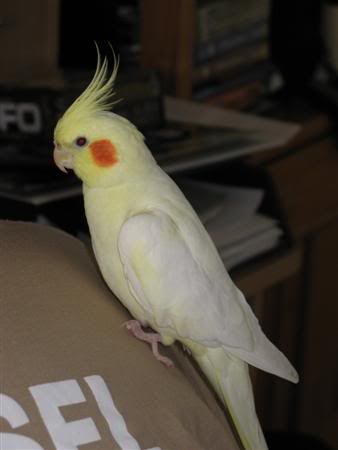 Gracie hung out on her favourite shoulder - dads.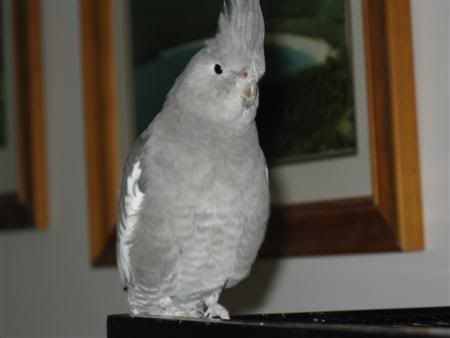 Cookie just sat around looking pretty in the hopes that Ozzie would notice her at last.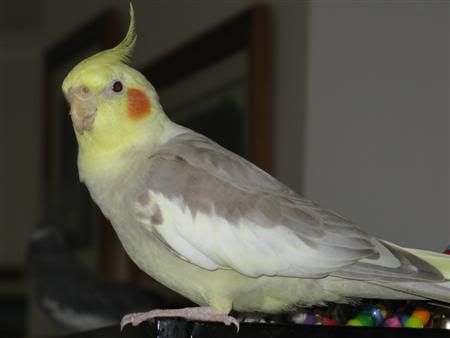 Bailee was being a cutie as usual.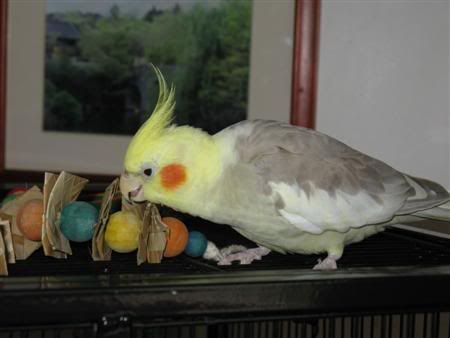 And look, he got over his "joy" and actually played with his new toy!
And then Blinkie flew in for one last photo!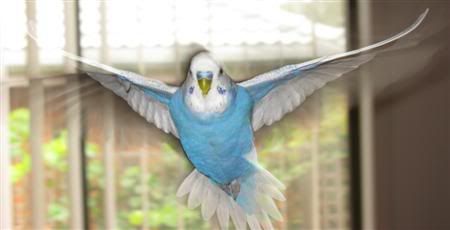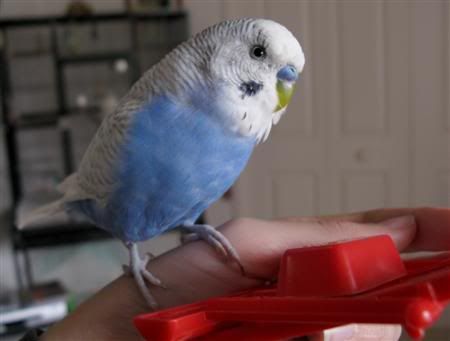 Merry Christmas!