I made loads of changes around here, and I thought I found a good door replacement in a double net fixed to the door frame, blocking the fids from going out of the room.
It mainly works, but has transformed Bubu in a demented Spiderman.
See picture below: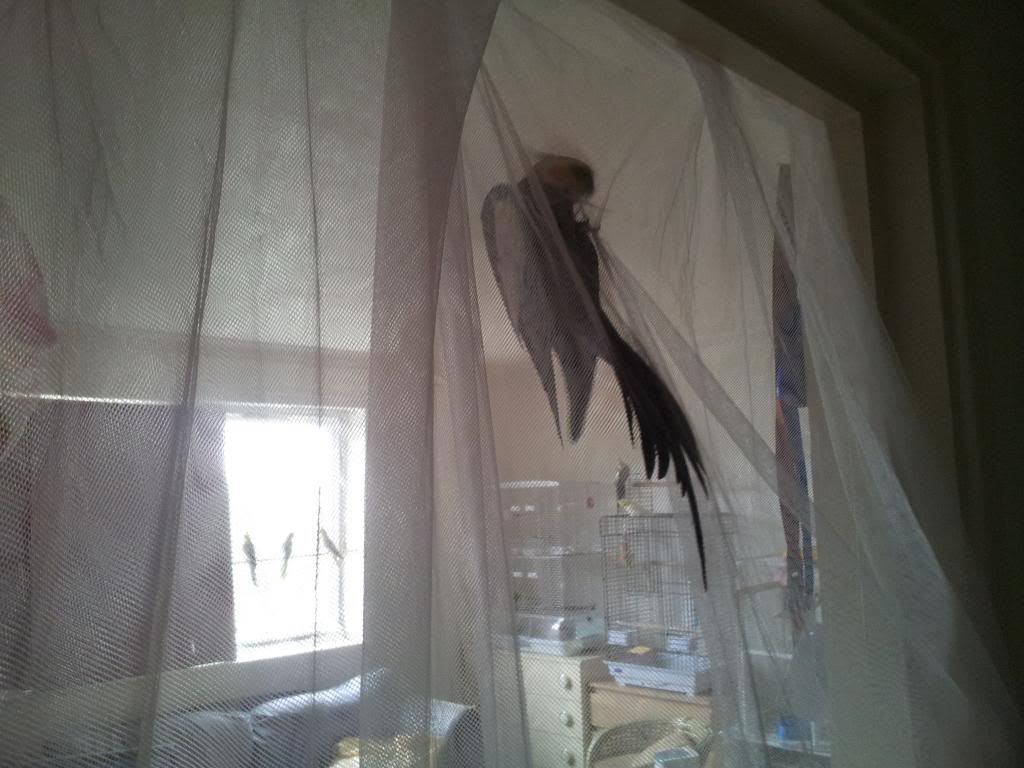 He will stay there hanging from it doing his best sad crying baby sound, which was funny for the first 7 minutes.
I think all the others will pick up on that behaviour and I will have 6 birds hanging from the net in a couple of days. I am pretty sure it's dangerous too!
Is there any alternative way to have a "soft" door? How do you guys close your bird rooms? with screens?