Discussion Starter
·
#1
·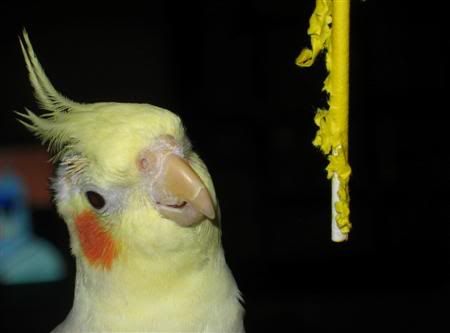 Ooooohhhh, a STICK!!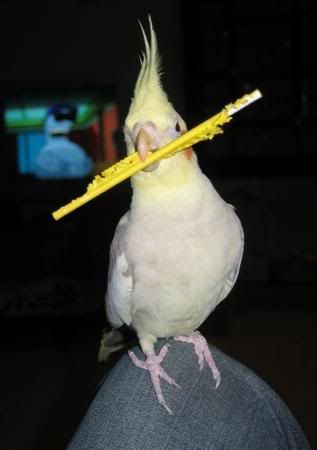 La la laaa - my stick!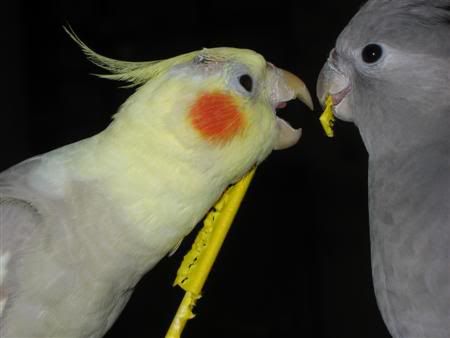 NO!! Cookie it's MY stick!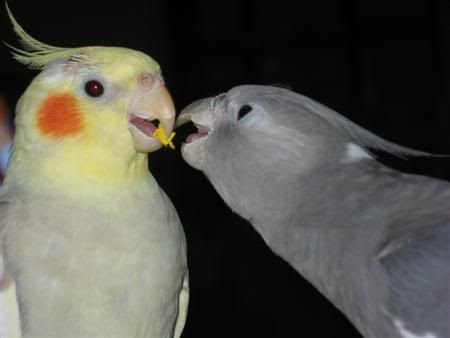 Mine.
And believe it or not Bailee lost interest in his stick, so this is how the rest of the night went for him.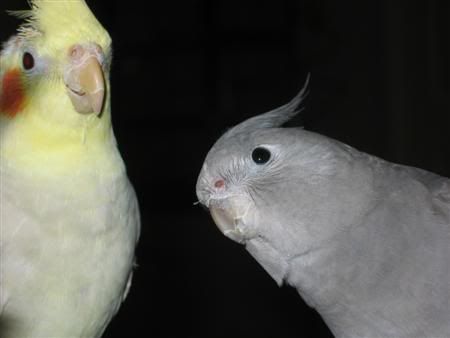 Cookie begged a head scratch off him.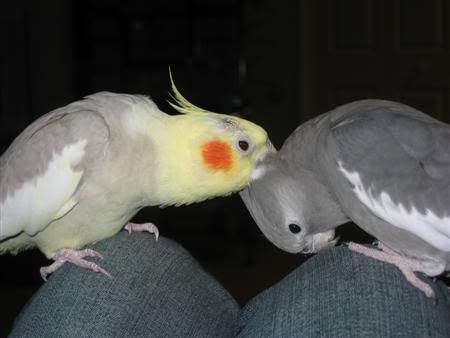 And he, suprisingly, caught on to what she was after.
But he lost interest quickly, and she (please thank my brothers mind for this charming idea) did a big tiel "stinky" in his general direction...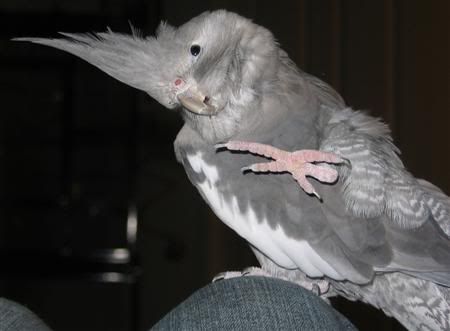 (i swear this was just a cute scratchy photo until Tim suggested otherwise
)
So Bailee flew off for a snack, and was followed by Cookie.
Mmmmm....lentil mix!
And eventually Cookie got sick of being ignored and went off to seek a more manly man...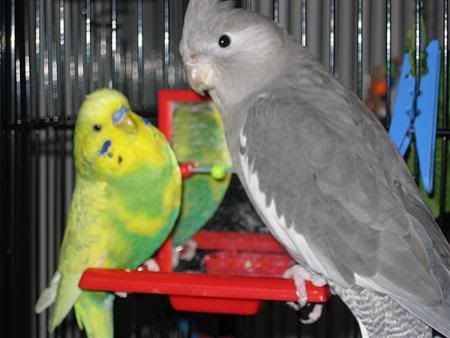 *sigh* If only he were actually interested!