I had a feeling this was going to happen but I didn't want to jinx myself so I kept it to myself but all the signs were there. So this morning when I woke up sure enough, Baby had just laid her egg. It's still warm so it wasn't long ago. I gotta go get them a box but right now I just layed a little towel in the corner where she want it and she's arranged it the way she wants. While she's eating, Ziggy,to my suprize went over and sat on the egg. Don't mind me..I'm just filled with mixed emotions right now. I knew they mated that one time but that was it for them-I guess that's all it took. Now we have an egg and I am wondering whether it's really their egg (fertile) or it's just her gone broody mode and laying on her own...Anyways, it's a nice hard egg too so my Baby did good. They're both sitting on my shoulder right now looking very proud and demanding head scritches. :blush: Will post pics in a minute.
EDIT: Ok..here are some pics- sorry about the quality-I was a little too excited to focus on good pics.
The first one when I first saw it...
Baby (the egg is under her)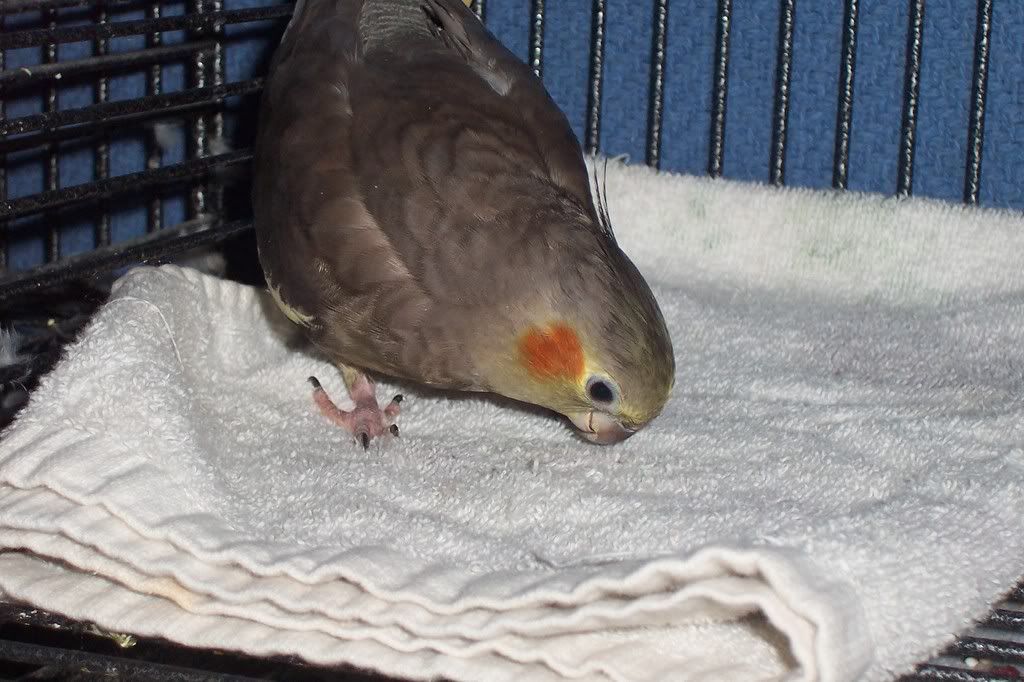 Ziggy adjusting the egg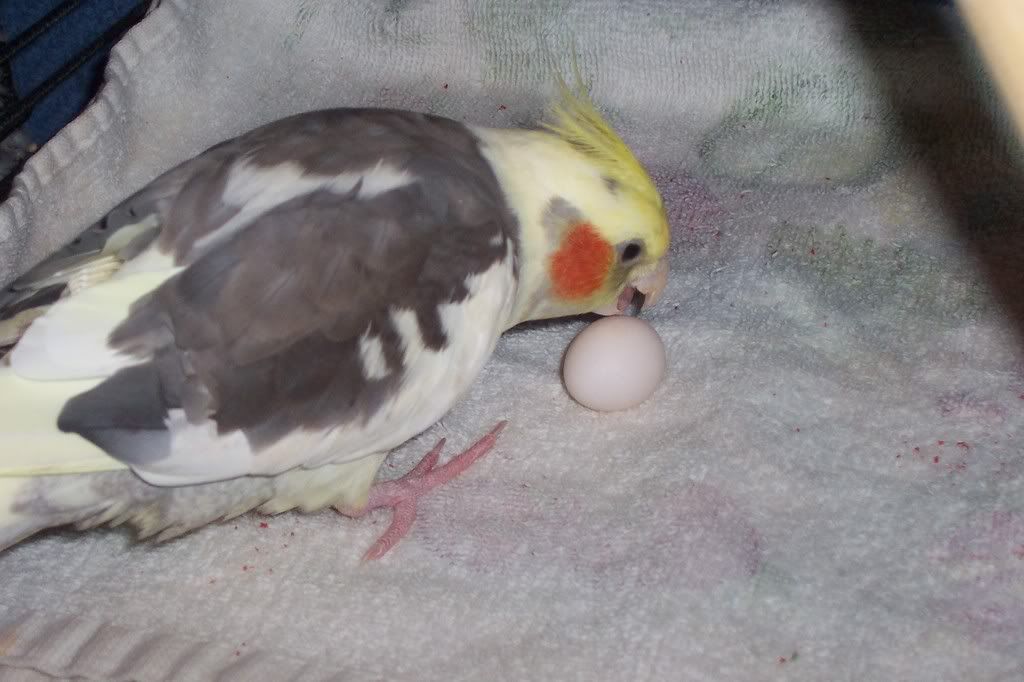 And both...with eggie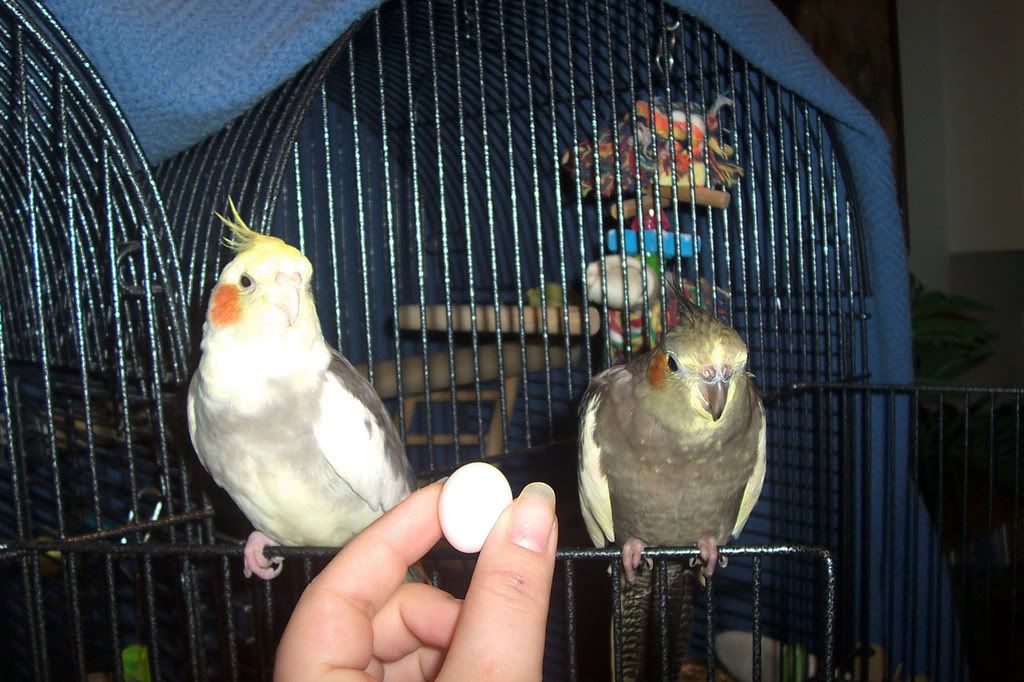 Now my question is should I get them a box at this point. I know they're ok as is but IF there are chicks in the future they'd need a box..Just not sure how to go about it. Ussually the box comes BEFORE the egg...