It sure seems like she's giving in to his constant chatter and singing...he had done little heartwings a few times and she seems more and more intrested!
I really hope she learns to
LIKE
him. They hang out together all the time and have sleep overs-they do cage swaps too-Baby takes his and he takes hers.
Here are some pics: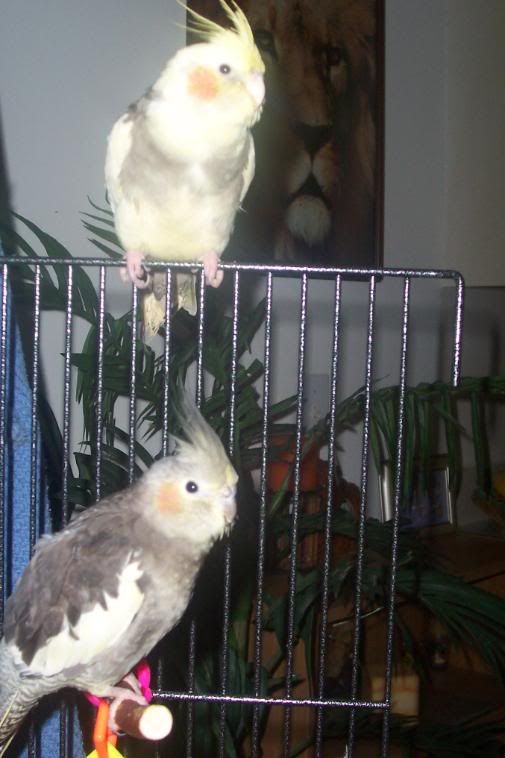 Hmmmm...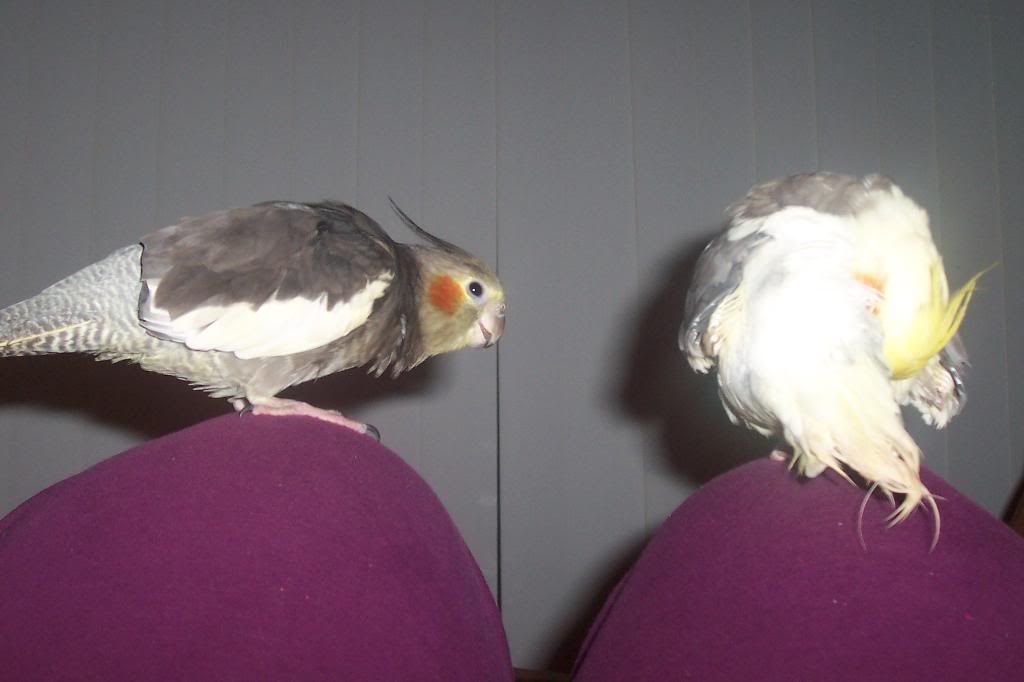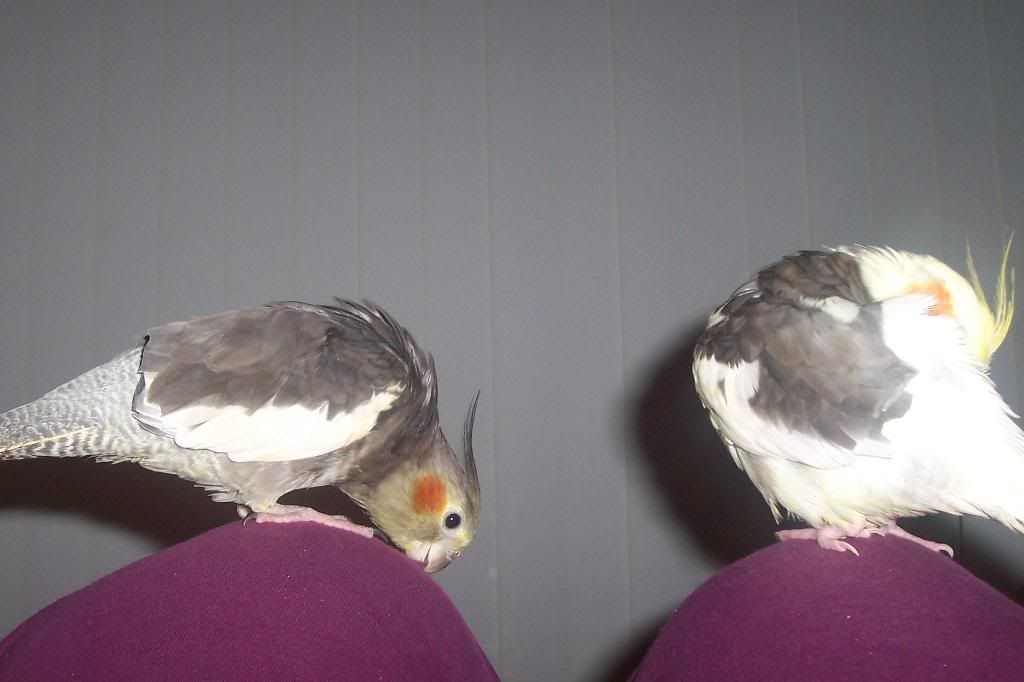 She leaned in to give him a kiss